Why Superman had to turn out to be bisexual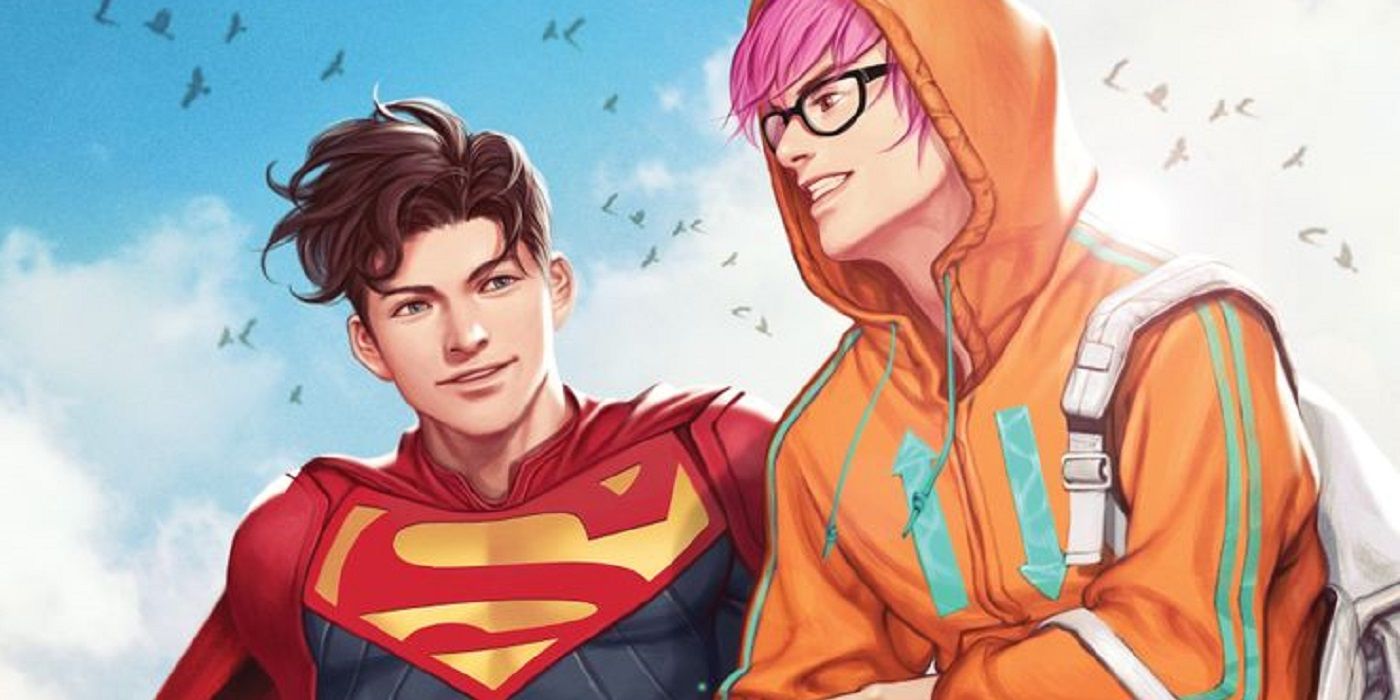 Superman: Son of Kal-El writer Tom Taylor explains how not trying to expand DC's character types would be a missed opportunity.
DC grabbed the headlines announcing that Jon Kent, son of Clark Kent and Lois Lane and star of Superman: Son of Kal-El, will be released as bisexual in issue 5 in November.
Series writer Tom Taylor explains that choosing to bring out a major DC character as bisexual was a choice born in part of a desire not to miss the opportunity to expand the kind of hero that the DC universe has it for a larger audience, rather than just another straight white hero.
RELATED: Superman's Boyfriend's Powers Play a Key Role in Their Relationship
In an interview with IGN Of the news, Taylor noted, "When I was asked if I wanted to write a new Superman with a new # 1 for the DC Universe, I knew replacing Clark with another White Savior might be a big deal. Real missed opportunity. I have always said that everyone needs heroes and everyone deserves to see themselves in their heroes. Today Superman, the strongest superhero on the planet, is coming out. "
Speaking on the topic of missed opportunities, Taylor also noted that he had tried to introduce LBGTQIA characters into his work before and those previous attempts had failed. "Over the years in this industry, it probably won't surprise you to learn that I have rejected queer characters and storylines," he said. "I felt like I let down the people I loved every time this happened"
RELATED: Release of DC's New Superman Leads to Clark Kent Trend
John Timms, the artist of the show, agreed with Taylor's thoughts, adding, "It's pretty important to do this with Jon Kent as Superman. As we've seen Jon grow up before our eyes, it will be interesting to do this with Jon Kent as Superman. seeing he's not only trying to find himself as a person, but also a world superhero in the complex atmosphere of modern life. On the other hand, I hope that sort of thing won't be seen as a big one. problem in the future. You can visualize how it could turn out in the future when the most powerful man in the world becomes part of the LGBT community. So much is looming on the horizon and beyond. "
Superman: Son of Kal-El # 5, by Tom Taylor, John Timms, Gabe Eltaeb and Dave Sharpe, goes on sale November 9 from DC.
KEEP READING: DC's New Superman Jon Kent Releases As Bisexual
Source: IGN
Doctor Doom and Mephisto have been waging Marvel's real secret war for decades
About the Author