Who was Batman's first replacement?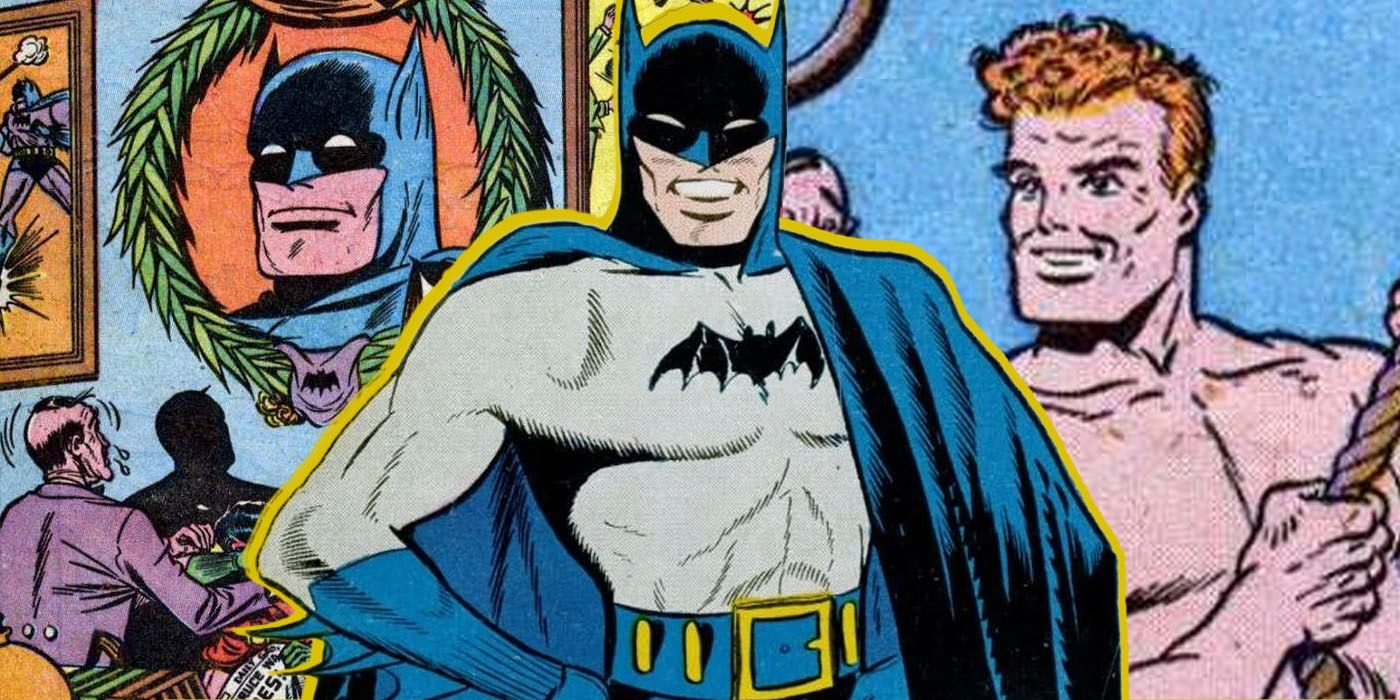 Today, we go back 75 years to see Batman's first successor, a man named Bill Randall, who became Batman II. Or did he?
This is "Look Back", where every four weeks of a month, I'll highlight a single issue of a comic that's appeared in the past and talk about that issue (often on a larger scale, like the series as a whole, etc.). Each spotlight will be a look at a comic from a different year that was released in the same month X years ago. The first spotlight of the month takes a look at a book released this month ten years ago. The second spotlight is on a book released this month 25 years ago. The third spotlight looks at a book that came out this month 50 years ago. The fourth spotlight looks at a book released this month 75 years ago. The occasional fifth week (we're looking at weeks in a broad sense, so if a month has five Sundays or five Saturdays, that counts as having a fifth week) look at books from 20/30/40/60/70/ 80 years old.
We go back to February 1947 for "The Batman II Affair" by Batman #40 by Don C. Cameron (probably), Dick Sprang, and Gene McDonald (also probably… credits on Golden Age comics are tough).
RELATED: Green Lantern and Green Arrow's Tough Journey Stories Ended in… Crucifixion!?
WAS IT SO UNUSUAL FOR ANYONE ELSE TO DRESS AS BATMAN IN A BATMAN COMIC BOOK OF THE TIME?
One of the neat things about the Batman comic book character's debut is that it really wasn't all that unusual to see anyone other than Bruce Wayne wearing the Batman costume. I've discussed this many times before, but it's important to note that the early days of the comics were in anthology form, meaning many short stories in one comic. When a comic character has been given their own solo comic (Superman as opposed to action comics, for example), the concept simply meant that the book would be filled with the same core stories, just MORE of them. In other words, the stories that appeared in the pages of Batman were no different from the stories that appeared in Detective comicsthere was just MORE (in fact, Hugo Strange's story in Batman #1 was literally originally intended for an issue of Detective comics before he goes to Batman).
Because of that, the writers of these stories had to come up with SO many story ideas. Have you ever noticed that Archie Comics tends to take Archie and the gang through a lot of the same storylines? Because they historically used an anthology format far beyond when other companies stopped doing so, Archie comics must have offered these multiple stories for DECADES. At DC, there were only about twenty years of having to do several Batman storylines in each issue of Batman. Either way, the end result of this setup is that some ideas would repeat themselves, and "Someone Else Wearing Batman's Costume" was a standout one.
This, however, was very different from Batman literally having a successor, which seemed to happen in Batman #40. The story begins with Bruce Wayne seemingly dying in a car accident…
Robin and Alfred don't know what to do. There's a bad guy causing a problem and they have to stop him, but Robin can't do it alone. So the two decide they need to recruit a new Caped Crusader, a Batman II!
RELATED: The True Identity of One of Spider-Man's Greatest Villains Came a Major Shock
WHO WAS BILL RANDALL, BATMAN'S FIRST "OFFICIAL" REPLACEMENT
In a pretty hilarious moment, the two start checking out possible contestants, before settling on an amazing gymnast…
The man's name is Bill Randall…
They convince him to take up the mantle of Batman, and he accepts. Alfred feels he can't compare to the original Batman, but he's willing to handle it.
So Batman II and Robin go after the bad guy and in the end Alfred ends up saving the day and he's kinda satisfied with how the original Batman wouldn't need his help like that, but at the same time, he's legitimately happy that it looks like there's a new Batman who can at least adequately replace the dead Bruce Wayne.
Afterwards, Bruce's will is read and his attorney notes that a certain foundation will get some of Bruce's assets. The REAL Bruce Wayne then steps in! HE IS NOT DEAD, ALL OF YOU!
He knew his lawyer was sleazy, so by faking his death he could prove that the lawyer was standing in for a front company to steal Bruce's money. Bill Randall, of course, was Bruce in disguise! Robin kept Alfred in the dark because they needed him to look legitimately upset over Bruce's death (and meanwhile the other crook was causing trouble for Batman to deal with, so they had Batman II's idea of ​​keeping Alfred in the dark until the rogue lawyer has been taken care of).
Ah, overly complicated comic plan that feeds on the emotions of your friends and family, is there anything better?
If you have any suggestions for comics for March (or other later months) 2012, 1997, 1972, and 1947, message me at [email protected]! Here's the guide, though, to book cover dates so you can make suggestions for books that actually came out in the correct month. Generally speaking, the traditional time lag between cover date and release date of a comic for most of comic book history has been two months (sometimes it was three months, but not during the periods we discuss here). So the comics will have a cover date that is two months before the actual release date (so October for a book released in August). Obviously, it's easier to tell when a book from 10 years ago came out, because there was internet coverage of the books at the time.
KEEP READING: The Circle of Four Was a Twisted Version of the New Fantastic Four
How the MCU's MCU's Mightiest Avenger's Cowardly Ally Finally Proved His Heroism
About the Author