When An Avengers Story Got "Unusable," Things Got Really Crazy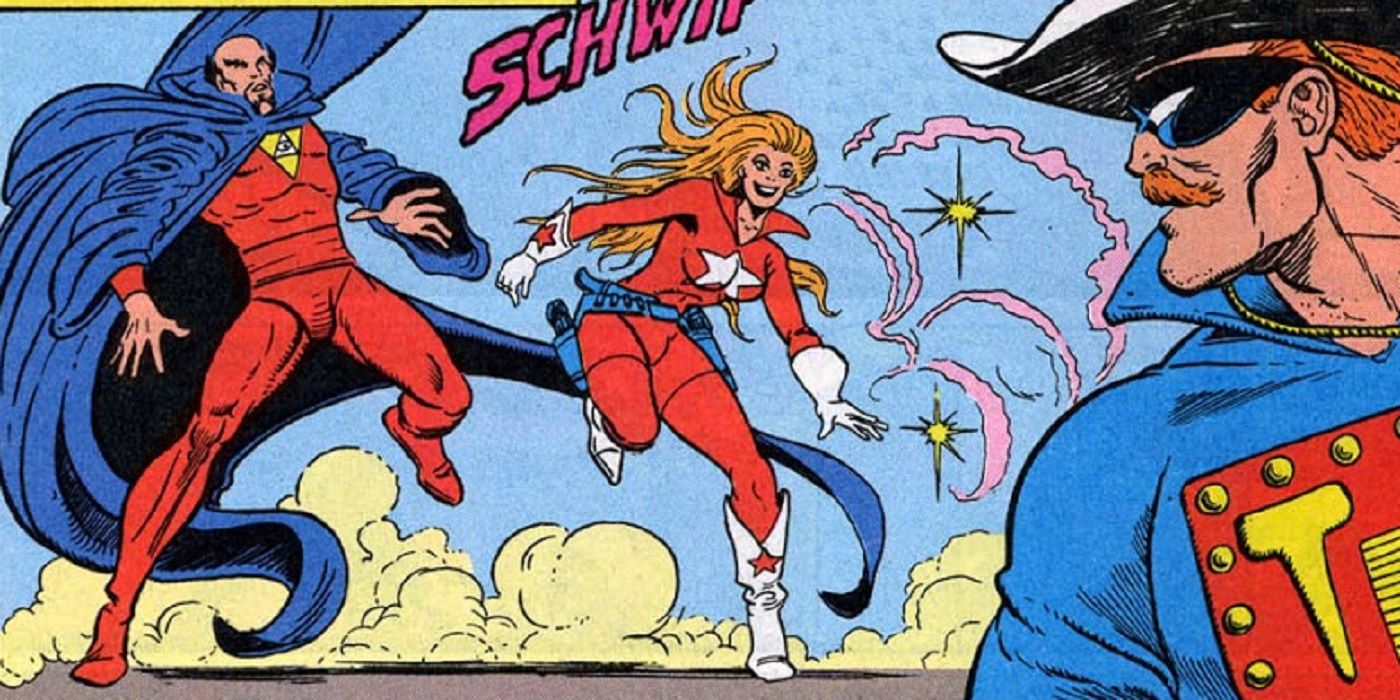 In the latest Comic Book Legends Revealed, find out what happened when a single player avengers the story was paid for but had become "unusable". Hilarity ensued.
Welcome to Comic Book Legends Revealed! This is the eight hundred and thirty-fifth episode where we take a look at three comic book legends and determine if they are true or false. As usual, there will be three posts, one for each of the three captions. Click here for the first part of this episode's captions. Click here for part two of the captions from this episode.
NOTE: If my twitter page reached 5,000 subscribers, I'll be doing a bonus edition of Comic Book Legends Revealed that week. Good deal, right? So go follow my Twitter page, Brian_Cronin!
COMIC CAPTION:
After paying a single player avengers story, another issue of single player avengers made the purchased story unusable, so Marvel gave it to an artist to go crazy for in the pages of marvel superheroes.
STATUS:
True
As you may know, there was an ongoing Marvel series called single player avengers which ran for a few years in the late 1980s/early 1990s. The concept was exactly what it sounded like, solo shorts featuring members of the Avengers who otherwise didn't have their own titles. The whole thing was built around a main feature of Hawkeye, perhaps the most popular Avenger at the time who never got his own series. Eventually, when Marvel decided, "Hey, shouldn't we have the Avengers books next to each other on the comic book shelves?" west coast avengers and single player avengers have been renamed Avengers West Coast and Spotlight on the Avengersrespectively.
RELATED: Did Spider-Man's Famous No-Code Drug Troubles Change the Comics Code?
Anyway, as I detailed in a post some time ago, single player avengers #18 was used to address an open West Coast Avengers storyline. You see, there had been a team of superheroes known as the Texas Rangers, consisting of Texas Twister, Shooting Star, Red Wolf (from Roy Thomas' Avengers), a version of the Phantom Rider, and a new character, Firebird …
Steve Englehart began using Firebird as a character in West Coast Avengers (back when the team was looking for a sixth member). In west coast avengers #8 (by Englehart, Al Milgrom and Joe Sinnott), the old Firebird team came to find her and presumably bring her back to them…
However, just when Firebird was about to return to her old team, she suddenly felt that Shooting Star was possessed!!
The Avengers thought the Rangers would try to resolve things peacefully, but instead they attack all of the Avengers!
In the end, Firebird is able to cross over and undo the spell that "Shooting Star" had used on the other Rangers to trick them into following her…
As I noted in this previous post, the story was resolved in single player avengers #18, in a Hawkeye story. However, BEFORE this, Marvel first paid artist Paul Neary and an unknown writer to do a single player avengers story featuring Doctor Druid who supposedly solved the story. The problem, of course, is that, as I've pointed out before, Dr. Druid somehow went wrong and was kicked out of the avengers, so I suspect the timing didn't work out. And once the Hawkeye story came out you couldn't do the Druid story later when Druid was brought back and kind of redeemed because it wouldn't make sense since the other story had already solved the plot in a completely different way.
So Marvel, hilariously, just lets Rick Parker (the longtime Marvel letterer who was set to become the artist on Beavis and Butthead) take the pages that Neary had drawn and come up with a new plot based on the pages (while drawing new pages and sometimes altering Neary's art) and Parker came up with a delightfully bizarre story that eventually got published in the latest number of marvel superheroes (#15) in 1993.
Rick recently recalled how everything went on his facebook page:
About 30 years ago, after years of writing comics for Marvel and feeling the need to let some creativity go, I approached the late Marvel Comics Editor-in-Chief Mark Gruenwald and asked him if he had stories that Marvel didn't. using and just gathering dust in a drawer somewhere………..which I could write humorous dialogue for.Mark liked to try new things. He was good that way. Anyway…it ended up being the first – or one of the first multi-page stories I ever wrote for Marvel. I only had the pencils – so I studied them, then fashioned a story from what Paul Neary had drawn and my own imagination. I also wrote and inked it.
RELATED: The Batman Who Paid A Promise Issue Eight Years Too Late
Texas Twister just found Doctor Druid relaxing in Fiji and explains the problem with Shooting Star…
The next page was clearly intended to be at Avengers headquarters at the time the story was originally drawn, Hydrobase, but Parker is just having fun with it (as well as Druid's incantations)…
Here, Parker even works in a nod to Paul Neary…
Daimon Hellstrom (referred to as "Heckstorm" here) helps and this is interesting, as Parker clearly seems to be editing Hellstrom here, but otherwise the rest of the page seems to be by Neary…
And an original fan art to the original page and you can see that he literally single player avengers crossed out!
Interestingly, #15 IS NOT crossed out, so it would be funny if it was meant for Solo Avengers #15 and instead ended up in the 15th issue of ANOTHER series entirely, four years later!
Anyway, Druid saves the day and Shooting Star is back…
Parker at the time did this regular comic for Marvel's Bullpen Bulletins with Tom DeFalco and Mark Gruenwald, so of course they make an appearance at the end of the story!
Funny stuff. I would like to know who wrote the original story! Thanks to Rick Parker for the additional parts of the behind-the-scenes story!
DISCOVER A TV LEGEND REVEALED!
In the latest TV Legends Revealed – Find out how Colorforms started a little revolution when Strawberry Shortcake wouldn't allow companies to license it for different types of toys, like Colorforms.
MORE LEGENDS!
OK, that's it for this episode!
Thanks to Brandon Hanvey for the Comic Book Legends Revealed logo, which I actually don't even have anymore, but I used it for years and you still see it when you see my old columns, so that's fair enough to thank him again, I think.
Feel free to (hell, please!) write in with your suggestions for future installments! My email address is [email protected] And my Twitter feed is http://twitter.com/brian_cronin, so you can also ask me for captions there! Also, if you have any correction or comment, feel free to email me as well. CBR sometimes emails me with emails they receive about CBLR and that's fair enough, but the fastest way to get a fix is ​​to just email me directly, honestly. Corrections don't bother me. Always better to get things accurate!
This is my most recent book, 100 Things X-Men Fans Should Know And Do Before They Diefrom Triumph Books.
If you want to order a copy, order it here gives me a referral commission.
This is my second book, Why does Batman wear shark repellent? The cover is by Kevin Hopgood (the man who designed the War Machine armor).
If you want to order a copy, order it here gives me a referral commission.
Here is my comic book legends (130 legends. — half of them are reworked classic legends that I featured on the blog and the other half are legends never published on the blog!).
The cover is by the artist Mickey Duzyj. He did a great job on it…
If you want to order it, you can use this code if you would like to send me a bit of a referral fee.
Follow Comics Should Be Good On Twitter and on Facebook (Also feel free to share Comic Book Legends Revealed on our Facebook page!). Not only will you receive updates when new blog posts appear on Twitter and Facebook, but you'll also get original content from me!
See you next time!
Did Moon Knight have his own manga in the 1970s?
Read more
About the Author