TV's Wildest Doctor Strange was NOT in the Marvel Multiverse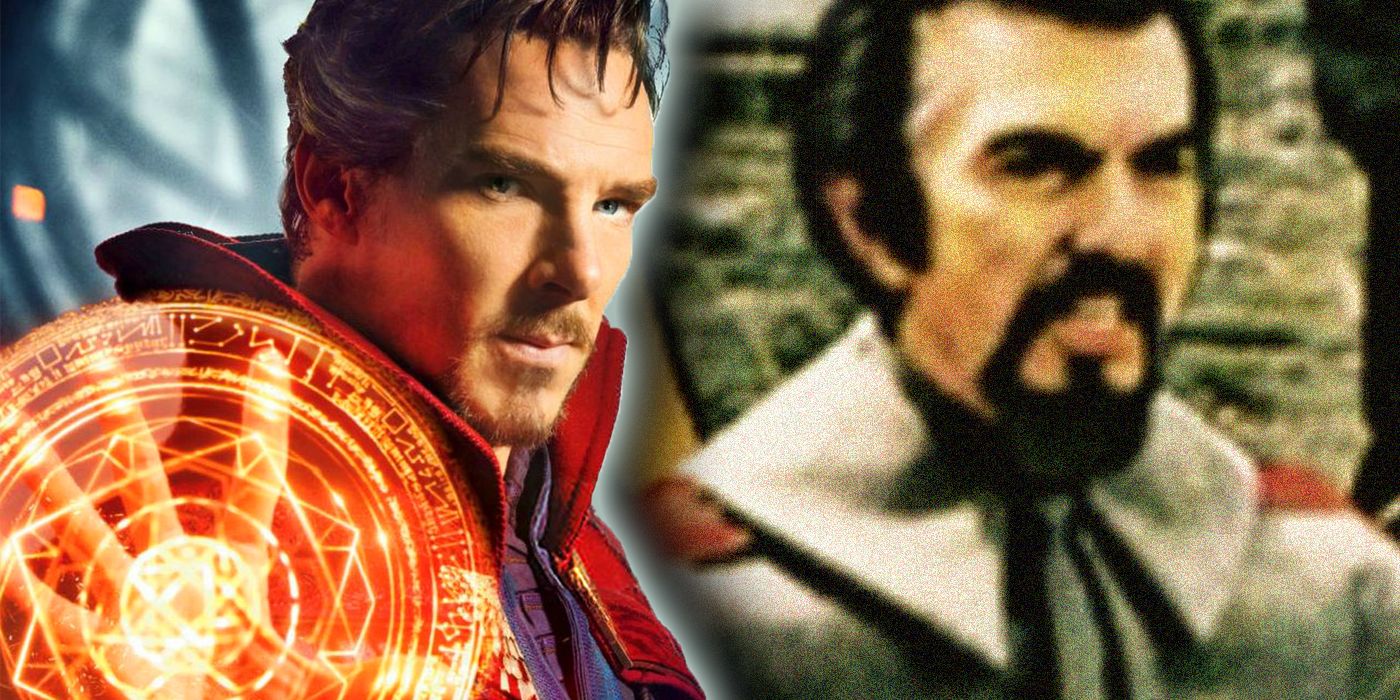 In the latest Comic Book Legends Revealed, discover one of the craziest Doctor Stranges around and he's definitely not part of the Marvel Multiverse!
Welcome to Comic Book Legends Revealed! This is the eight hundred and sixth installment where we take a look at three comic book legends and determine if they're right or wrong. As usual, there will be three posts, one for each of the three captions. Click here for the first part of this episode's captions. Click here for part two of this episode's captions.
NOTE: if my twitter page reached 5,000 subscribers, I will be doing a bonus edition of Comic Book Legends Revealed that week. Good deal, right? So will follow my Twitter page, Brian_Cronin!
COMIC LEGEND:
The first live action Doctor Strange was actually on a Hanna-Barbera children's show.
STATUS:
True
Doctor Strange's next sequel is titled Doctor Strange in the Multiverse of Madness, suggesting, of course, that the Marvel Multiverse will be a key part of the film (as it will apparently also be a key part of the upcoming Spider-Man film). However, years ago there was a Doctor Strange who would never be a part of the Marvel Multiverse!
RELATED: Jack Kirby's Incredible Hulk # 1 Cover Art Had a SHOCKING Final Fate
You may also remember the first live-action TV appearance of Marvel's Doctor Strange, in the September 1978 TV movie where Peter Hooten played Stephen Strange, who learned his supernatural magical abilities in that film (who was essentially a pilot for one. TV series that never was).
This is the first official live appearance of Marvel's Doctor Strange, but funny enough, a year ago there was a whole OTHER Doctor Strange making his live action debut and weirdly he looked a lot like Marvel Doctor Strange!
In 1968, Kellogg's was looking for an hour of Saturday morning entertainment to sponsor and all of the major cartoon studios featured them in new shows. However, Hanna-Barbera thought he might come up with a unique concept to make their approach stand out in pitch meetings, so they decided to strike a deal with Sid and Marty Krofft to create a LIVE ACTION TV series. It was so early in the process that they obviously didn't have any actual costumes built for the characters and, funnily enough, Kellogg's didn't quite get the idea, as everyone was throwing cartoons. and the concept drawings, of course, looked like cartoons, as well. Luckily, Hanna-Barbera recalled that they had a Yogi Bear costume that had been used for publicity stuff so they brought the costume from California to Chicago where they had someone wear the costume. during the pitch meeting and suddenly the executives of Kellogg had the concept and that's how Banana Splits, Hanna-Barbera's first live action TV series was born!
Of course, while the Banana Splits themselves were played by people (using costumes from Krofft), there were other features mixed in with the time of Banana Splits, including a few cartoon features and a long live action footage (directed by Richard Donner!) called Danger Island.
RELATED: Did Avengers: Marvel Remember A Comic For THIS Infamous Yellowjacket & Wasp Scene?
In 1977, Hanna-Barbera attempted to replicate her Banana Splits magic with a new action / cartoon hyrbid series called The Skatebirds, debuted in September 1977. It was a bunch of, well, you know, skating birds …
One of the strengths of The Skatebirds was the live action function, Mystery Island, featuring a pilot piloting a computer expert, his younger brother, and their fancy robot, POPS (voiced by Frank Welker) somewhere when the evil Doctor Strange uses a searchlight beam to force the plane to crash on a mysterious island. Strange plans to use POPS (which consisted of the original robot designed for Lost in Space) to help him take over the world.
Here is Doctor Strange (played by Michael Kermoyan) …
Isn't it crazy how fundamentally he looks like Marvel's Doctor Strange?
Here is the opening episode …
the Doctor strange The TV movie was a year later. Marvel got involved when Filmation wanted to make a Spider-Woman character, but was cool with Doctor Strange here, go figure!
Thanks to the longtime anonymous reader who suggested this one!
DISCOVER A REVEALED TELEVISION LEGEND!
In Latest TV Legends Revealed – Find Out How He-Man Was Almost Not A Barbarian Character At All!
MORE LEGENDS!
OK, that's it for this episode!
Thanks to Brandon hanvey for the Comic Book Legends Revealed logo, which I don't even know anymore, but I've used it for years and you still see it when you see my old columns, so it's fair enough to thank it again, I think.
Don't hesitate (damn it, I beg you!) To write with your suggestions for future installments! My email address is [email protected] And my Twitter feed is http://twitter.com/brian_cronin, so you can also ask me for captions there! Also, if you have any correction or comment, please feel free to email me as well. CBR sometimes sends me emails with emails they get about CBLR and that's fair enough, but the fastest way to get a correction is to email me directly , honestly. Corrections don't bother me. It is always better if things are precise!
Here is my most recent book, 100 Things X-Men Fans Should Know And Do Before They Die, from Triumph Books.
If you would like to order a copy, order it here gives me a referral commission.
Here is my second book, Why Does Batman Wear Shark Repellent? The cover is from Kevin Hopgood (the guy who designed the War Machine armor).
If you would like to order a copy, order it here gives me a referral commission.
Here is my comic book legends book (130 legends. – half of them are reworked classic legends that I featured on the blog and half of them are legends. never published on the blog!).
The cover is by the artist Mickey duzyj. He did a great job on it …
If you want to order it, you can use this code if you want to send me a little fee for reference.
Follow Comics Should Be Good on Twitter and on Facebook (also, feel free to share Comic Book Legends Revealed on our Facebook page!). Not only will you receive updates when new blog posts appear on Twitter and Facebook, but you will also get original content from me!
See you next time!
KEEP READING: One Of The First Lost Comic Book Superheroes Didn't Even Appear In A Comic Book
Captain America just lost his most important weapon – and more
About the Author