The Marvel Superhero Who Was Created For A Gadget – That Was Never Used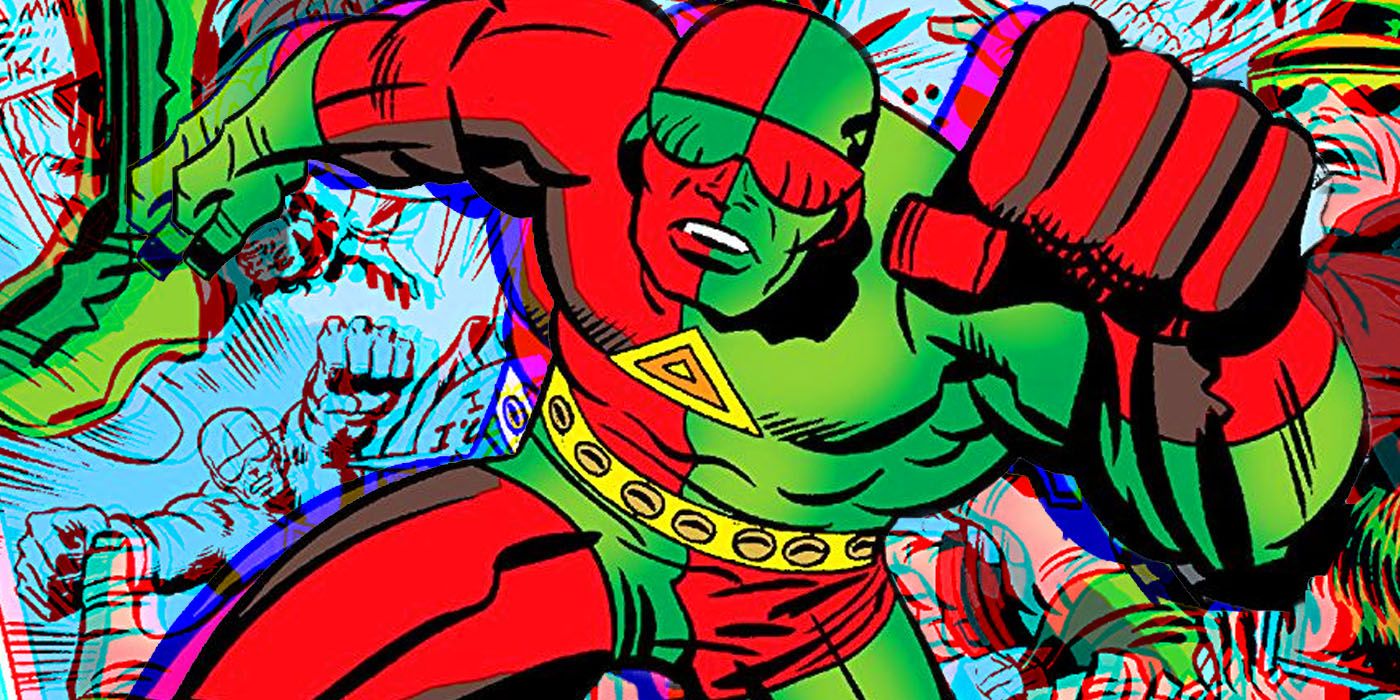 In the latest Comic Book Legends Revealed, find out how Marvel created a gimmick-based hero for their debut…and then didn't use the gimmick!
Welcome to Comic Book Legends Revealed! This is the eight hundred and twenty-fifth episode where we examine three comic book legends and determine if they are true or false. As usual, there will be three posts, one for each of the three captions. Click here for the first part of this episode's captions. Click here for the second legends tap of this episode.
NOTE: If my twitter page reached 5,000 subscribers, I'll be doing a bonus edition of Comic Book Legends Revealed that week. Good deal, right? So go follow my Twitter page, Brian_Cronin!
COMIC CAPTION:
Marvel had a finished 3D comic that needed to be turned into a regular comic when 3D printing was too expensive
STATUS:
Technically wrong, but very close to being right
Even before the public panicked over Fredric Wertham's seduction of the innocents and his claims that comics caused everything that was wrong with society, comic book sales were plummeting in the early 1990s. 1950. So when world premierea 3D comic book starring Mighty Mouse, sold over a million copies in 1953, while costing more than twice as much as a standard comic book of the time, companies l noticed in a HUGE way.
A separate organization set up to respond to this surge of interest was started by Leonard Maurer, his brother Norman, and cartoonist Joe Kubert, who created a particularly good 3-D process (it was then very popular with people in trying to develop 3-D process). The group (calling itself American Sterographic Corporation) licensed its process to any comic book company willing to pay.
The 3D boom was a big cake, and everyone wanted a piece of it.
RELATED: The Strange History of Black Canary's Early 1990s Costume
Things turned sour, however, when William Gaines attempted to sue everyone. As noted by 3-D expert Ray Zone Explain years ago:
With a patent search, Gaines discovered an October 13, 1936 patent (#2,057,051) by Freeman H. Owens which was a method of drawing and photographing stereoscopic relief images and described the reproduction of a drawing of newspaper cartoon as a "stereoscopic relief image". with separate parts of the cartoon "copied onto separate transparent sheets" and "opaque on the back to match the outline in each case". The sheets, "advantageously celluloid", were recombined and copied "to make the couple of stereoscopic views" by shifting them laterally.

"One month before it expires," notes [Leonard] Maurer, "Gaines purchased the Freeman Owens patent – which was never found in our patent search – from the dying inventor for a few hundred dollars." Then Gaines filed a patent infringement suit against all 3D comic book publishers, including St. John. "This lawsuit," Maurer says, was "based on surreptitious recordings of meetings with Joe and Norman, where Gaines accused me of stealing the Owens patent from the patent office (big joke). Harvey Kurtzman and Bill Elder, who had obtained confidential information from me about the entire process and felt betrayed by Gaines when false charges were brought to court.

"Famous Judge Liebowitz dismissed the case with the comment that Gaines' deposition sounded like a 'Mad Comics fantasy story'. But, it served his purpose and ruined all my chances of licensing the 3- D Illustereo to anyone other than St. John.
Gaines' action, along with the high cost of creating 3D comics (and the high cost of the comics themselves), effectively destroyed the 3D comic market. An interesting note is that just as this action began, Harvey Comics was launching a very aggressive campaign in support of his comic book, Captain 3-D. The perfect storm of high cost of individual issues, high overhead and high legal fees destroyed them, even though Captain 3-D was a high quality product produced by the team of artists Joe Simon and Jack Kirby.
RELATED: Who Was Marvel's Secret Backup Identity For Red Hulk?
Several years later, Roy Thomas paid homage, in a way, to Captain 3D with the creation of a new superhero for Marvel called The 3-D Man. Working with artist Jim Craig, Thomas planned to debut a new one-shot comic featuring Spider-Man that would be done in 3-D, with the new hero, 3-D Man, being a backup feature in this comic. However, after Craig started working on the comic, Thomas had to let him know that the budget for 3D printing was too high and so the project fell apart (Thomas wrote about this in a page of text in First Wonder #36). Without the 3-D hook so there was no reason for it to be released in one shot so instead the story was just worked into an arc in First Wonderstarting with #35…
The interesting thing is that since Craig started working on the project as a 3D comic before it fell apart, as Craig noted to Chris Brennaman in TwoMorrows' Old issue #71so you can still see some of the early drawings from the comic…
and see where there was originally a 3-D effect…
Cool stuff! Thanks to Roy Thomas, Jim Craig and Chris Brennaman for the information!
DISCOVER A TV LEGEND REVEALED!
In the latest Legends Revealed TV series – was The Doctor on Doctor Who originally going to be called "Doctor Who"?
MORE LEGENDS!
OK, that's it for this episode!
Thanks to Brandon Hanvey for the Comic Book Legends Revealed logo, which I actually don't even have anymore, but I used it for years and you still see it when you see my old columns, so that's fair enough to thank him again, I think.
Feel free to (hell, please!) write in with your suggestions for future installments! My email address is [email protected] And my Twitter feed is http://twitter.com/brian_cronin, so you can also ask me for captions there! Also, if you have any correction or comment, feel free to email me as well. CBR sometimes emails me with emails they receive about CBLR and that's fair enough, but the fastest way to get a fix is ​​to just email me directly, honestly. Corrections don't bother me. Always better to get things accurate!
This is my most recent book, 100 Things X-Men Fans Should Know and Do Before They Die, from Triumph Books.
If you want to order a copy, order it here gives me a referral commission.
This is my second book, Why Does Batman Wear Shark Repellent? The cover is by Kevin Hopgood (the man who designed the War Machine armor).
If you want to order a copy, order it here gives me a referral commission.
Here is my comic book legends (130 legends. — half of them are reworked classic legends that I featured on the blog and the other half are legends never published on the blog!).
The cover is by the artist Mickey Duzyj. He did a great job on it…
If you want to order it, you can use this code if you would like to send me a bit of a referral fee.
Follow Comics Should Be Good On Twitter and on Facebook (Also feel free to share Comic Book Legends Revealed on our Facebook page!). Not only will you receive updates when new blog posts appear on Twitter and Facebook, but you'll also get original content from me!
See you next time!
KEEP READING: Did Marvel Sue DC Over Introducing a Supergirl?
How DC's Dark Knights of Steel Put Harley Quinn in the Perfect Place
About the Author