The AFGSC finalizes the sale of 17 B-1 aircraft and moves towards the B-21> Edwards Air Force Base> AFMC News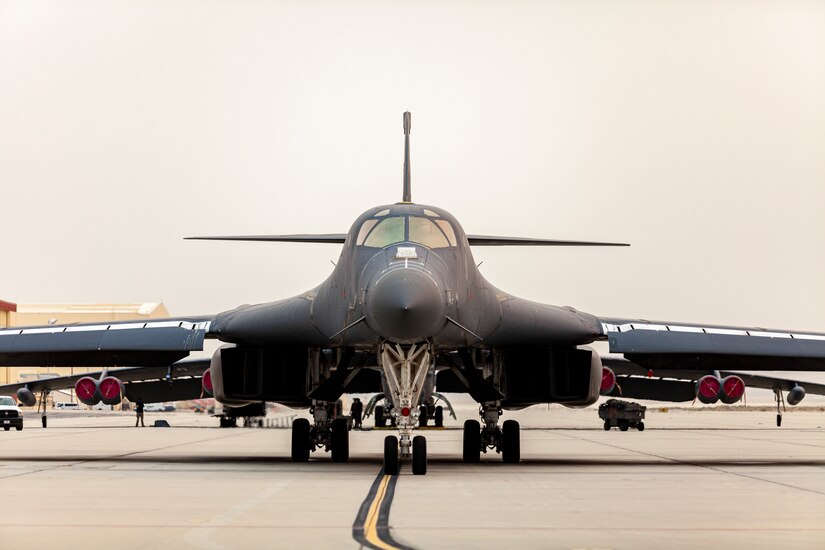 BARKSDALE AIR BASE, Louisiana –
Air Force Global Strike Command completed the surrender of 17 B-1B bombers on September 23, as the last aircraft left Edwards Air Force Base, Calif., On its way to the 309th Aerospace Maintenance and Regeneration Group in Davis-Monthan Air Force Base, Arizona.
The surrender of the aircraft supports the US Air Force's efforts to modernize the US bomber fleet, as authorized by the National Defense Authorization Act.
"The disposal plan went very well," said the sergeant. Gen. Kenyon Bell, AFGSC director of logistics and engineering, said. "With fewer aircraft in the B-1 fleet, maintenance managers will be able to devote more time and attention to each aircraft remaining in the fleet. "
All 17 B-1B planes were withdrawn from a fleet of 62, leaving 45 in active inventory. Of the 17 retirees, one plane went to Tinker Air Force Base, Oklahoma, as a prototype for structural repair actions. One went to Edwards AFB as a ground tester. One traveled to Wichita, Kansas, to the National Institute for Aviation Research for digital mapping, and the other to Barksdale Air Force Base, Louisiana, as a static exhibit for the Barksdale Global Power Museum. . The remaining 13 aircraft will be stored at the boneyard of the 309th Aerospace Maintenance and Regeneration Group at Davis-Monthan AFB in type 4000 storage. Four of them will remain in a recoverable state conforming to type 2000 recoverable storage.
The withdrawal of the aircraft did not affect the lethality of service or associated maintenance labor, and allowed managers to focus maintenance and depot-level labor on the remaining aircraft. , thereby increasing preparedness and paving the way for the modernization of the bomber fleet to meet future challenges.
"Starting to pull out these legacy bombers allows us to pave the way for the B-21 Raider," Bell said. "Continued operations over the past 20 years have taken their toll on our B-1B fleet, and the plane we retired would have taken between $ 10 million and $ 30 million per plane to revert to a standstill fleet at short term until B -21 comes online.
By retiring these planes now, the AFGSC can focus on prioritizing the health of the current fleet, including modernization efforts, to make the bomber fleet deadlier and more efficient overall, Bell added.
The Air Force must go from three bombers to two – a rebuilt B-52 and a next-gen B-21 – to deter established and rising powers. This change is vital for future joint and allied operations, as no other service or partner nation provides long-range bombing capability.