Royal Dutch Shell: Very High Return of 10%+ for Shareholders by 2022 (NYSE: RDS.A)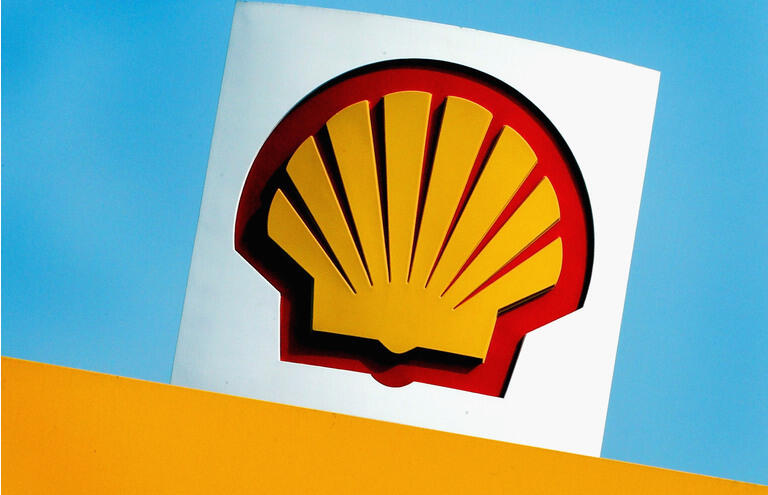 introduction
Despite the severe oil price crash of 2020 that ended their seven-decade dividend history, fortunately Royal Dutch Shell (RDS.A) (RDS.B) began to see a recovery with strong results from the beginning of 2021, as my previous article discussed. As more than six months have passed, this article provides an updated analysis that reviews their outlook which forecasts a very high shareholder return of 10%+ by 2022, potentially increasing their low return by current dividend of 3.28%.
Executive summary and ratings
Since many readers are likely short on time, the table below provides a very brief summary and scores for the main criteria assessed. This Google document provides a list of all my equivalent grades as well as more information regarding my grading system. The following section provides a detailed analysis for readers wishing to delve deeper into their situation.
*Instead of simply assessing dividend coverage through earnings per share cash flow, I prefer to use free cash flow as it provides the strictest criteria and also best captures the true impact on their financial situation.
Detailed analysis
Following strengthening oil and gas prices throughout 2021 as they recover from the now infamous crash of 2020, their cash performance unsurprisingly followed in tandem with their operating cash flow of $36.935 billion. for the first nine months of 2021 even now surpassing their full-year results in 2020 by $34.105 billion. Thanks to their modest capital expenditure, their free cash flow also reached a whopping $20.303 billion and thus easily provided a very strong 459.97% cover to their dividend payouts of $4.414 billion.
Looking ahead, their cash flow performance in 2022 will obviously continue to move in tandem with oil prices, which have firmed to around $80 a barrel since December's sell-off on fears. to the Covid-19 Omicron strain. While no one can simply predict where oil prices will head in the future, the underlying environment certainly looks a lot more bullish than bearish with OPEC+ falling behind on its planned production increases and several banks in investment signaling a return to triple-digit oil prices, such as JPMorgan (JPM). This outlook makes the third quarter of 2021 a reasonable basis point to gauge their outlook for 2022 given that Brent oil prices were averaging around $73 per barrel, encompassing a margin of safety from current levels and current levels. three-digit bullish forecast.
The third quarter of 2021 saw operating cash flow of $16.025 billion or an even more impressive $17.472 billion after removing the temporary impact of a working capital build of $1.447 billion . While they also saw a positive impact of $4 billion from commodity derivatives that management expects to reverse over the next few quarters, ultimately equating to underlying operating cash flow of 13,472 billions of dollars. When annualized, this equates to a very strong ~$54 billion with free cash flow of ~$33.5 billion when subtracting their $20.5 billion mid-term capital expenditure forecast. , according to slide twenty-eight of their Q3 2021 earnings presentation.
This same focus also covers their capital allocation strategy which aims to return 25% in the middle of their operating cash flow to shareholders through dividends and share buybacks which, combined, represent their return to shareholders. shareholders, which, based on these estimates, would be approximately $13.5 billion in 2022. Combined with the remaining $5.5 billion in share buybacks to be made following their disposal of 9, $5 billion of shale translates to shareholder returns of approximately $19 billion in 2022, which on their current market cap of approximately $190 billion equates to a very high shareholder. 10% return, which would obviously increase even more if triple-digit oil prices materialize. In addition to providing desirable returns to their shareholders, this would also leave a very large free cash surplus of around $20 billion after deleveraging-oriented shareholder returns, further bolstering their outlook for even higher returns for shareholders later in 2022 and beyond.
Thanks to the combination of their immense free cash flow and divestitures, their net debt has fallen by $18.866 billion in the first nine months of 2021, which is a very impressive drop of 24.76% for itself. now set at $57.318 billion. This should have declined further during their Q4 2021 results which have yet to be released and so it would not be unrealistic to see their net debt at the end of 2021 at around $50 billion, especially with the help of the $2.5 billion in proceeds from their $9.5 billion shale disposal that have not yet been allocated to share buybacks. In 2022, their net debt is expected to continue to dip to around $30 billion given their estimated excess free cash of around $20 billion after returns to shareholders.
When their strong financial performance is combined with their plummeting net indebtedness, it was natural to see their indebtedness drop rapidly. This saw their net debt to EBITDA and net debt to operating cash flow decrease to 1.28 and 1.07 respectively, thus being at the lower end of the low territory between 1.01 and 2.00, which marks a considerable improvement over their respective results. 2.65 and 2.23 at the end of 2020 which were in the moderate range between 2.01 and 3.50. While evaluating leverage versus earnings and cash flow performance is my preferred approach, their management targeted a leverage ratio of between 15% and 25% after implementing its new capital allocation strategy in 2020, in line with management comments included below.
"So in a more stable environment, we would deleverage more within our 15% to 25% leverage range to maintain AA credit metrics through the cycle."
– Royal Dutch Shell Q2 2020 conference call.
The leverage ratio represents an alternative approach that assesses leverage relative to the value of their equity on the balance sheet and was more recently around the upper end of their target range at 25.60%. While that doesn't sound too impressive, it could drop to just 13.50% by the end of 2022, as their leverage continues to decline rapidly alongside their net debt plunging to around $30 billion, as before. valued. In addition to being unnecessarily low in my view, this would now also be below the lower end of their target range and should therefore prompt management to revise their shareholder return policy upwards as no further deleveraging would be needed, nor likely rewarded by the market, at least in my opinion. This could easily see their share buybacks or, preferably, in my opinion, dividends increase even further and thus lift their already very high shareholder return well beyond the previously estimated 10% for 2022.
Thanks to their even higher cash balance, this has allowed their already strong liquidity to further strengthen with their current and cash ratios reaching 1.21 and 0.37 respectively, which are at their highest levels since 2018. Account given their prospects of generating immense free cash flow, there's no reason a massive company like theirs can't continue to raise the cash needed to refinance debt maturities and other broad goals for the foreseeable future, even if central banks tighten monetary policy.
Conclusion
Thanks to the high oil price environment, they are generating free cash flow at levels not seen in years, and so with their rapidly declining leverage, it looks like management will soon have to revise its yield policy for shareholders on the rise as the need to deleverage disappears. Even if they stick to their current policy, they still offer a very high potential shareholder return of 10%+ for 2022 and so I think maintaining my very bullish rating is appropriate.
Notes: Unless otherwise stated, all figures in this article are taken from Royal Dutch Shell's Quarterly reports, all calculated figures were performed by the author.