Revelation Part 2 gets a release date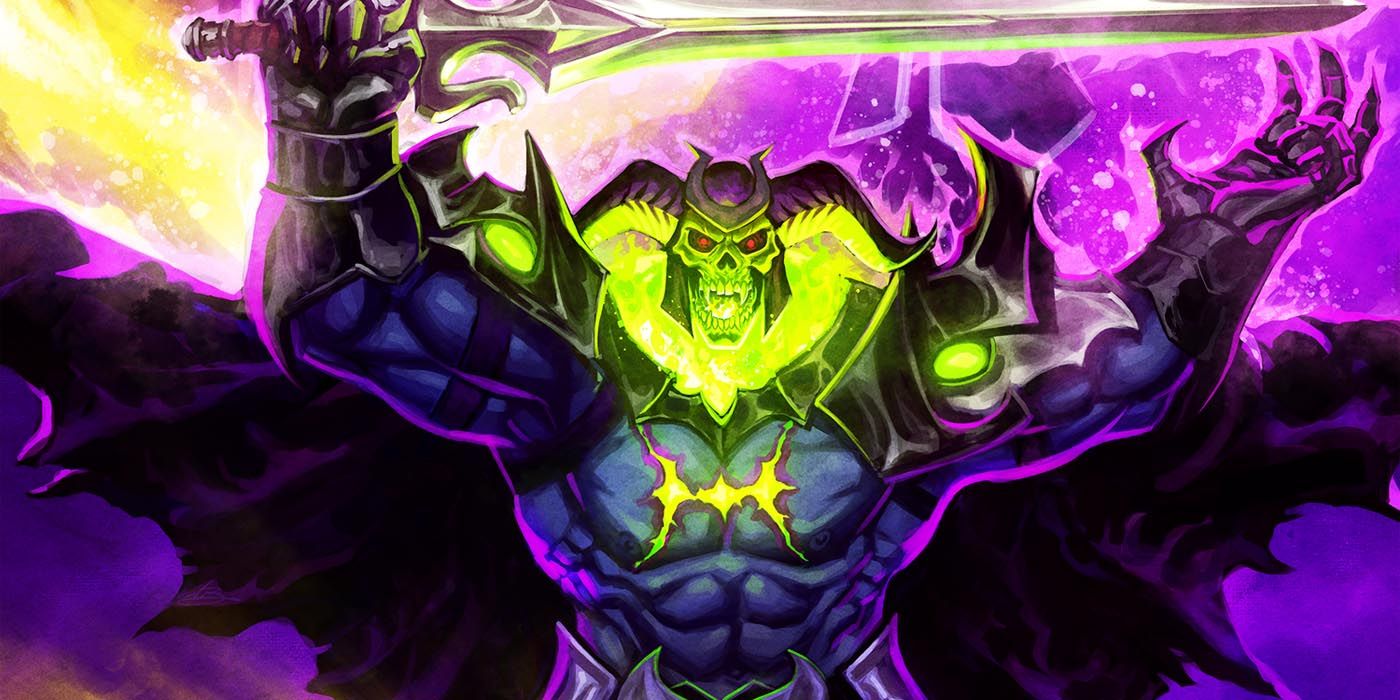 Netflix announces the release date for Part 2 of its Masters of the Universe: Revelation series by Kevin Smith.
Netflix has announced a release date for the conclusion of its two-part series, Masters of the Universe: Revelation, which showrunner Kevin Smith served as the original sequel. Masters of the Universe 80s cartoon series.
The series will release its final five episodes on November 23, 2021, the Tuesday before Thanksgiving in the United States. It is not yet clear if there will be more to the story after the release of these final five episodes.
RELATED: Masters of the Universe: Revelation Shows How Skeletor Saved a He-Man Icon
The series, which debuted almost universally to critical acclaim, has also been embroiled in controversy, with a number of angry He-Man followers bombarding the series. Their ostensible criticism is that He-Man and Skeletor, although present in the show's flashbacks, apparently die in the first episode, robbing Eternia of magic and forcing He-Man's old ally, Teela, to take on a bigger role. in the show (even as she faces the sense of betrayal of never trusting the information that He-Man and Prince Adam were the same person). This, of course, until the end of Episode 5's cliffhanger, which shows the return of He-Man and Skeletor, but with Skeletor now wielding the sword of power.
So the argument is that promoting the series hasn't properly prepared fans for He-Man not being a central figure in the series, with some viewers even going so far as to call it a "bait and a switch." ".
RELATED: Masters of the Universe: Apocalypse Skeleton Rewrites Its Secret Origin
Smith harshly dismissed these criticisms at the time of Part 1's release, noting, "It's interesting to see who really is a die-hard fan. Because anyone that's like, 'Oh, man, there's not enough of He-Man "or something like that, doesn't understand the series we based him on. There were episodes where he lost the sword and he never became He-Man. It wasn't like He-Man always saved the day. His friends helped him out. That was the fucking point of the show. "
Netflix has released the following synopsis for Part 2 of Revelation:
The war for Eternia continues in Part 2 of "Masters of the Universe: Revelation", an innovative, action-packed animated series that picks up where iconic characters left off. With Skeletor now wielding the Sword of Power, the weary heroes of Eternia must unite to fight the forces of evil in a thrilling and epic two-part series conclusion.
KEEP READING: Masters of the Universe: Revelation Part 1 Easter Eggs & Callbacks
Source: Netflix
Stranger Things season 4 will give Hopper his 'Gandalf the White' moment
About the Author