ProMedica Announces Second Quarter Senior Care Division Operating Losses of $105 Million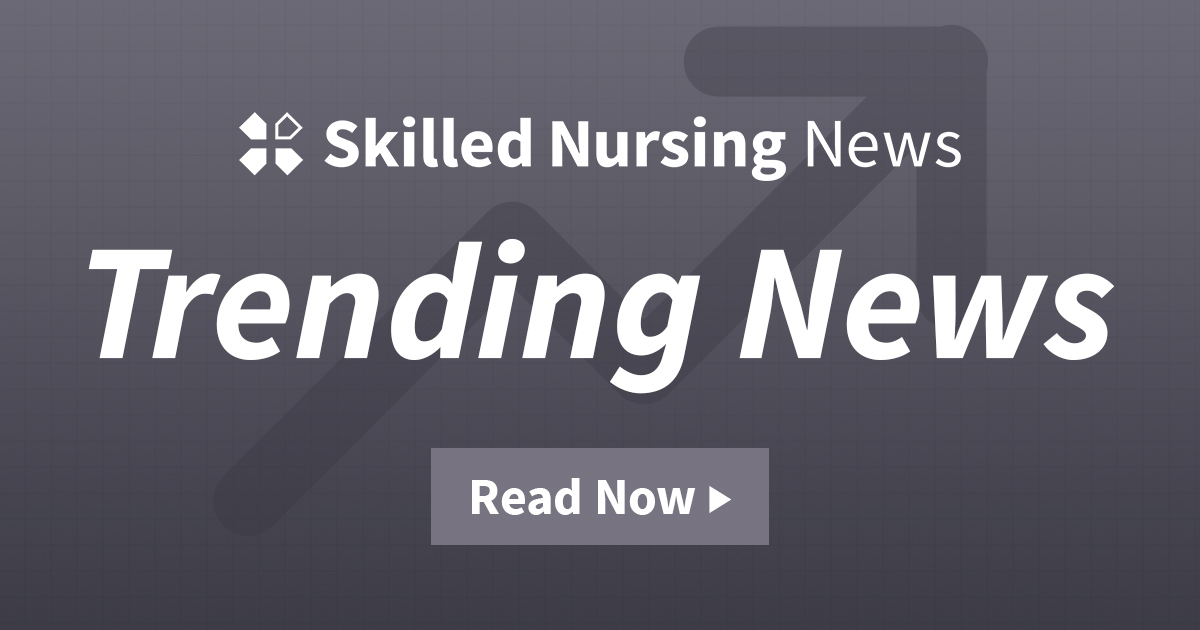 ProMedica reported an operating loss of $105 million in its senior care division for the second fiscal quarter of 2022, a significant decline from an operating loss of $56.3 million in the same quarter last year.
This is in addition to major leadership changes at the Toledo, Ohio company and layoffs of 150 non-clinical employees in the past two months. It's not immediately clear how many of those employees report to ProMedica's senior care division.
The cut positions represent less than half a percent of the workforce and are mostly related to pilot programs and pioneering processes outside of its core business, as well as corporate services, according to Tausha Moore, public relations director of ProMedica.
"The COVID-19 pandemic has cost hospitals and health systems across the country billions of dollars in losses. ProMedica was no exception as we worked to manage staffing shortages and increased expenses," Moore said in an email.
Still, ProMedica Senior Care president Angela Brandt told Skilled Nursing News in a May interview that she's seeing gradual improvement on the hiring side as the company continues to build new agency relationships. recruitment less "controversial".
Outsourcing administrative tasks and eliminating traditionally structured eight- to 12-hour shifts are some of the ways ProMedica has improved staff recruitment and retention, Brandt said.
The company is evaluating different ways to operate more effectively and efficiently, Moore said, and is looking to strengthen ProMedica's financial position while building stability and sustainability. She said ProMedica did not have an update on layoffs or future restructuring efforts beyond what was included in the quarterly report.
ProMedica disclosed unaudited operating results and financial condition in a quarterly report ending June 30.
Total operating loss was $155 million for the second quarter; the company recorded a total operating loss of $8.7 million in the second quarter of 2021. For the first six months of 2022, ProMedica recorded an operating loss of $281 million.
Management reshuffle
Moving forward this year, ProMedica welcomed Louis Robichaux as Interim Chief Financial Officer who replaced Steve Cavanaugh. Robichaux has more than 30 years of experience in the healthcare industry, having previously served as Senior Managing Director of Washington, DC-based consulting firm Ankura.
Arturo Polizzi also assumed the role of President, while continuing as Chief Operating Officer of ProMedica.
The company is said to have replaced two other leadership roles — Debi Brobst replacing Murry Mercier as interim chief information officer, and Justin Skiver replacing Matt Kang as chief financial strategy officer for the senior care division — though the positions were not mentioned in the quarterly report.
ProMedica's Director of Philanthropy, Gary Cates, will have additional responsibilities as part of the leadership update, overseeing government relations, social determinants of health, and community relations.
The nonprofit healthcare organization serves communities in 28 states and employs more than 44,000 people, according to the report. ProMedica's business segments consist of its senior care division with 332 facilities, its Paramount Health Plan, and a physician group consisting of 11 hospitals and one joint venture hospital.
Broken down further, ProMedica's senior care division has 158 SNFs, 57 assisted living facilities, and 117 hospice and home care facilities. The company acquired HCR ManorCare in 2018, renaming the network of long-term care facilities to ProMedica Senior Care.
Compound losses
The company said ongoing divestitures of SNF since last year were the main reason for the senior care division's revenue decline in the quarter. ProMedica reported $662 million in net patient services revenue for its senior care division – the segment was down $15.7 million, or 2.3%, from 2Q 2021.
Still, Welltower CEO Shankh Mitra said on a recent earnings call that ProMedica had "significantly reduced its operating losses" in the quarter, nearly halving its reliance on agency labor.
Looking ahead, Mitra was bullish on the portfolio as its low-cost base helps the company keep rents for residents below market rates. ProMedica charges an average of about $7,000 per bed, nearly a third of what competitors charge, he noted.
"We're not losing our sleep over this income or the performance of this portfolio," he added. "That's all I'll say."
Under its current head lease and joint venture agreements with Welltower (NYSE:WELL), the companies have agreed to divest a portfolio of SNF currently owned by Welltower and leased to ProMedica in 2021, according to the report.
The transfer operation is not fully completed; there are four facilities left for sale as of June 30. ProMedica also acquired two assisted living facilities and nine SNFs last year, which are included in the head lease and joint venture agreements with Welltower.
Meanwhile, senior care spending rose $32.6 million, or 4.4%, from 2021. Agency costs related to labor shortages were on the rise. origin of the spike in spending, according to the report.
"The Aged Care Division recorded $3.4 million from the CARES Act and other government stimulus funds as other revenue during the second quarter of 2022, which was insufficient to cover the $23.4 million COVID-related costs," Timothy Roberts, CPA and vice president of treasury for ProMedica said in prepared remarks. "The Senior Care division recorded stimulus revenue of $2.6 million in the second quarter of the prior year."
The senior care division accounted for 46% of total revenue in the quarter, with providers accounting for 37% and Paramount 17%.
Coupled with SNF sales, ProMedica is also reeling from membership changes at Paramount; a sharp drop of $404.9 million in membership revenue and a decrease in medical expenses of $321.3 million were primarily due to the sale of its Paramount Advantage Medicaid business during the first quarter, according to the report.
The major Medicaid contract was worth $50 million and resulted in the layoff of 200 employees in the first quarter.