Marjorie Taylor Greene obsessed over opponent's hat, insulted moderator and claimed to be a victim of Jan. 6 in heated debate in Georgia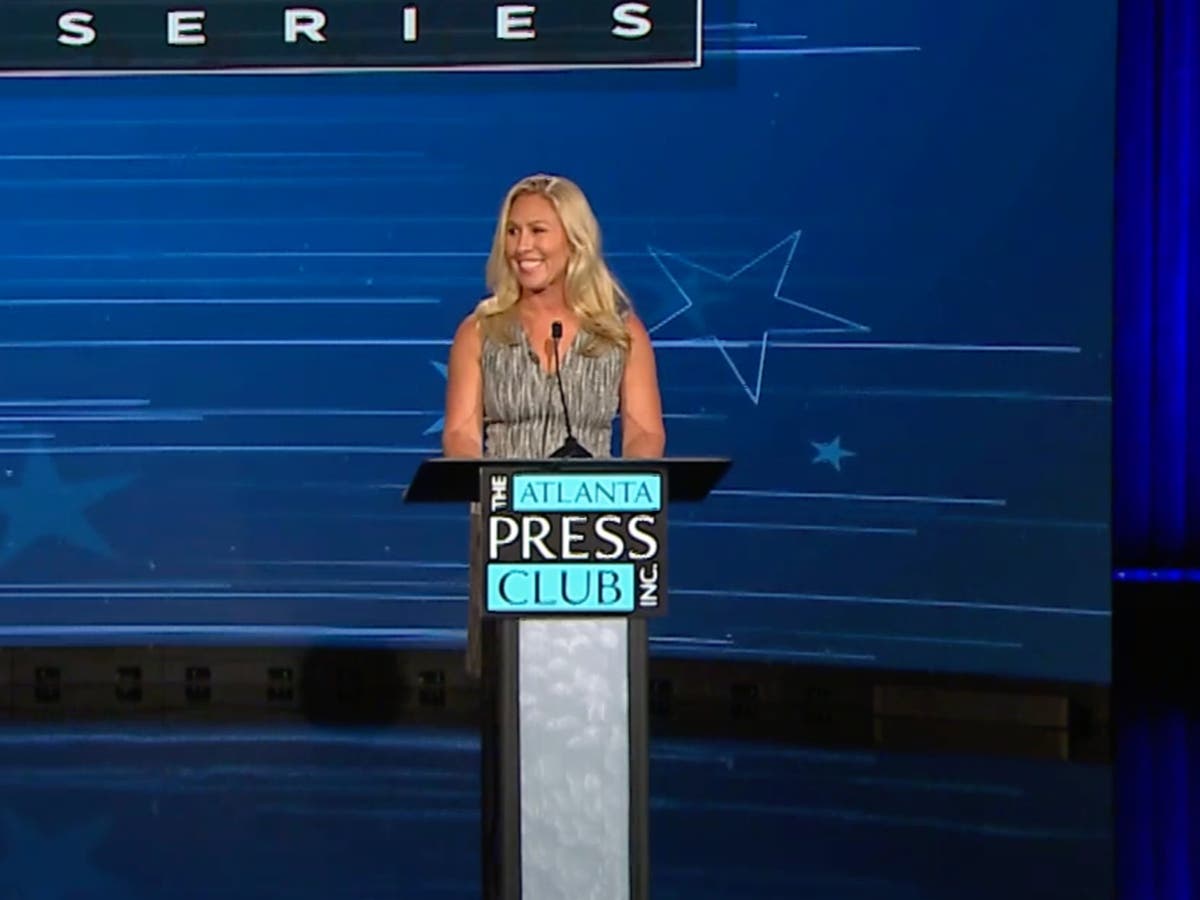 Georgia Rep. Majorie Taylor Greene used her only campaign debate on Sunday to comment on her Democratic opponent's headgear and cast herself as a 'victim' of the Jan. 6 attack on the Capitol despite her support for the goals rioters that day.
Ms Greene is running for a second term against Marcus Flowers, who has raised large sums but is unlikely to defeat her due to the makeup of Georgia's 14th District.
Nonetheless, after Mr Flowers kicked off the debate by referring to Ms Greene's support for the January 6 riot and her advocacy for those jailed on remand after being arrested for assaulting police and other violent crimes during the riot, the first-term congresswoman said she was actually a victim of the riot.
"You cannot accuse me of insurrection. I was a victim of the Jan. 6 riot as much as any other member of Congress," she said.
For some reason, she then felt it necessary to comment on his choice of headgear at the start of the debate, when she attacked him for fundraising emails he sent nationwide.
"He's the man who wears a hat and doesn't own a single head of cattle. He's a liar and all he's done is email all over the country to raise money for himself and he pays himself on his campaign with your dollar donations," a- she declared.
Ms Greene returned to discussing Mr Flowers' clothing choices at the start of her closing statement, calling him 'my Democratic opponent who usually wears a cowboy hat but doesn't ride horses or own cattle' .
She added that he was a "fake cowboy" who could possibly be a plausible extra on the show. Yellowstone.