Is Now a Good Time to Buy a Home in Austin?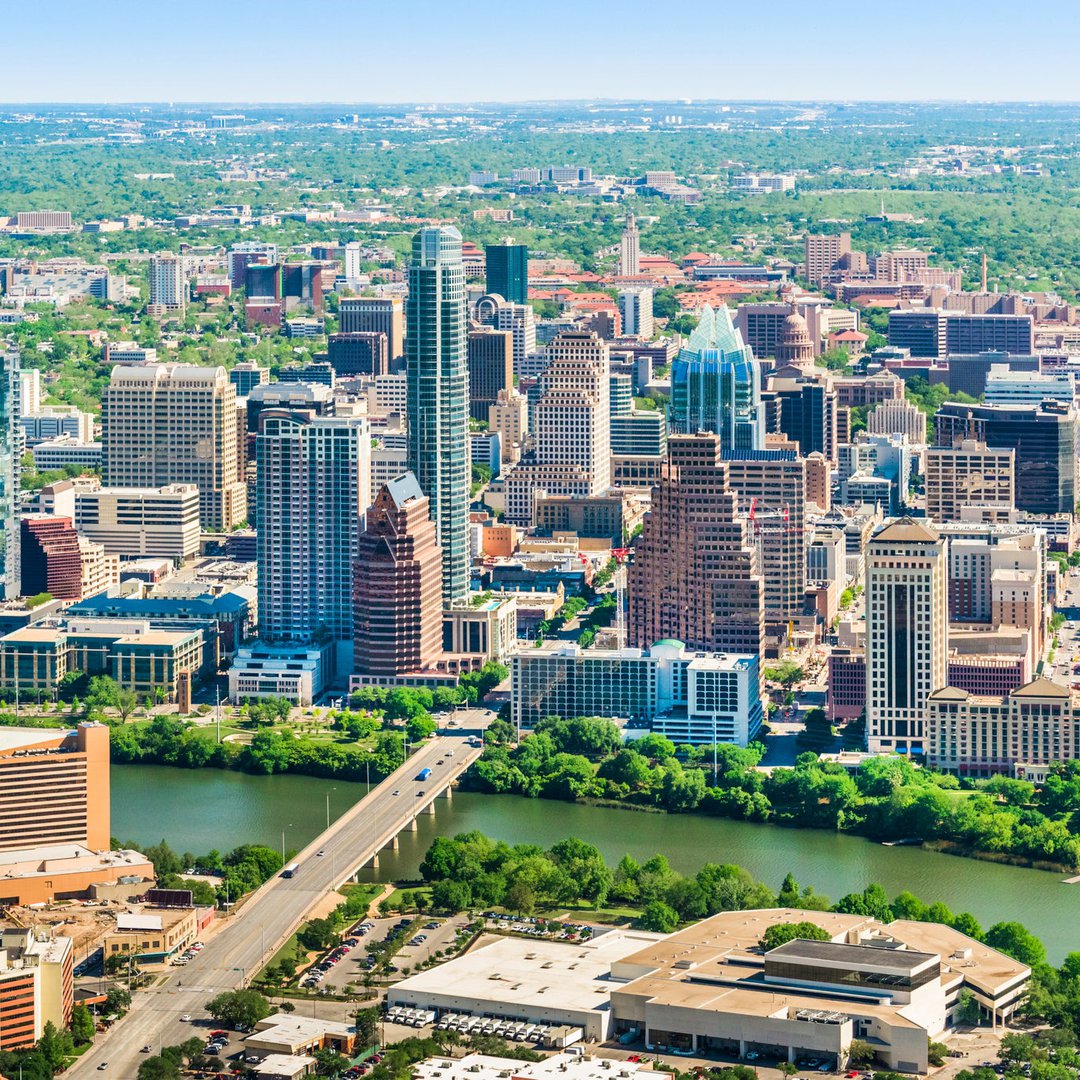 When considering buying a home in Austin, Texas, it's easy to wonder if the prime opportunity has ever eluded you. Whether you're a first-time home buyer or have bought a lot of homes in your lifetime, you don't want to overpay and end up with a mortgage that is more than the value of the property. And it can happen – in some cities. Austin is unique for many reasons, however. Here, we'll explain why you might still want to enter the Austin housing market, appreciating values ​​and all.
Start your journey to financial success with a bang
Get free access to the selected products we use to help us meet our financial goals. These fully vetted choices could be the solution to helping you increase your credit score, invest more profitably, build an emergency fund, and more.
By submitting your email address, you consent to our sending you money advice as well as products and services which we believe may be of interest to you. You can unsubscribe anytime. Please read our privacy statement and terms and conditions.
One of the best places to live
US News & World Report recently ranked Austin as one of the best cities in the United States to live. Using a mix of economic and social data points, the publication ranked cities across the United States to determine quality of life, and it was Austin's Quality of Life score that propelled it to the top of the world. ranking.
It's no secret that Austin is a haven for outdoor enthusiasts, music lovers, foodies and well-educated millennials. And the factors that go into Austin's quality of life score aren't going away anytime soon.
Yes, the overall attractiveness of buying a home in Austin is impacted by prices which have recently appreciated at a rate of 3.5% per month, according to the Austin Board of Realtors (42% in the past year) . But what sets Austin apart is that there doesn't seem to be an end in sight. Buy a home today and you will likely appreciate the values.
One of the best places to start a business
Last year, Inc. Magazine named Austin the best place in the United States to start a business. Austin is not only one of the best educated cities in the United States, but it also has a large number of residents between the ages of 18 and 44 who are motivated and ready to work. Plus, since Texas has no state income tax, homeowners end up with extra money in their bank accounts that can be reinvested in starting their business.
It doesn't matter whether you plan to own a business or not. The fact that Austin is such a lure for business owners increases the chances that property values ​​will continue to rise.
One of the best places to raise a family
Austin has everything to raise a family: well-ranked schools, tons of outdoor spaces to enjoy, culture and great food. And if you're not planning on starting a family, the fact that Austin is attractive to those with children is always good news for the value of any property you buy.
The most popular city for migration
According to LinkedIn, Austin had a higher net migration rate than any other city in the United States in 2020. This means more people are moving to the city than anywhere else. Plus, many new residents are coming from Silicon Valley, where house prices are easily three times higher. These are the types of buyers who are likely to continue to drive up home values.
The most popular city for foreign investors
An annual survey by the Association of Foreign Investors in Real Estate found that nearly one in four respondents ranked Austin as the # 1 US market. Last year, the city ranked 10th. In addition, it was the first time that a small metropolitan area ranked among the top three cities of interest to investors. Simply put, Austin is also hot with strangers.
Appreciation is nothing new
The increase in home values ​​in Austin is not a new phenomenon. NeighborhoodScout research shows that Austin real estate has appreciated over 102% over the past decade, giving Austin homes an average annual appreciation rate of 7.28%. This places the city in the top 10% nationwide for appreciation, and it keeps mortgage lenders busy.
Austin is truly unique. But despite all the evidence showing that real estate in Austin is a safe financial bet, the decision to buy should be based on whether a new home fits perfectly into your monthly budget and how much you want to live in it. one of the most attractive cities in the country.