Iconic Avengers, X-Men artist Tom Palmer dies at 81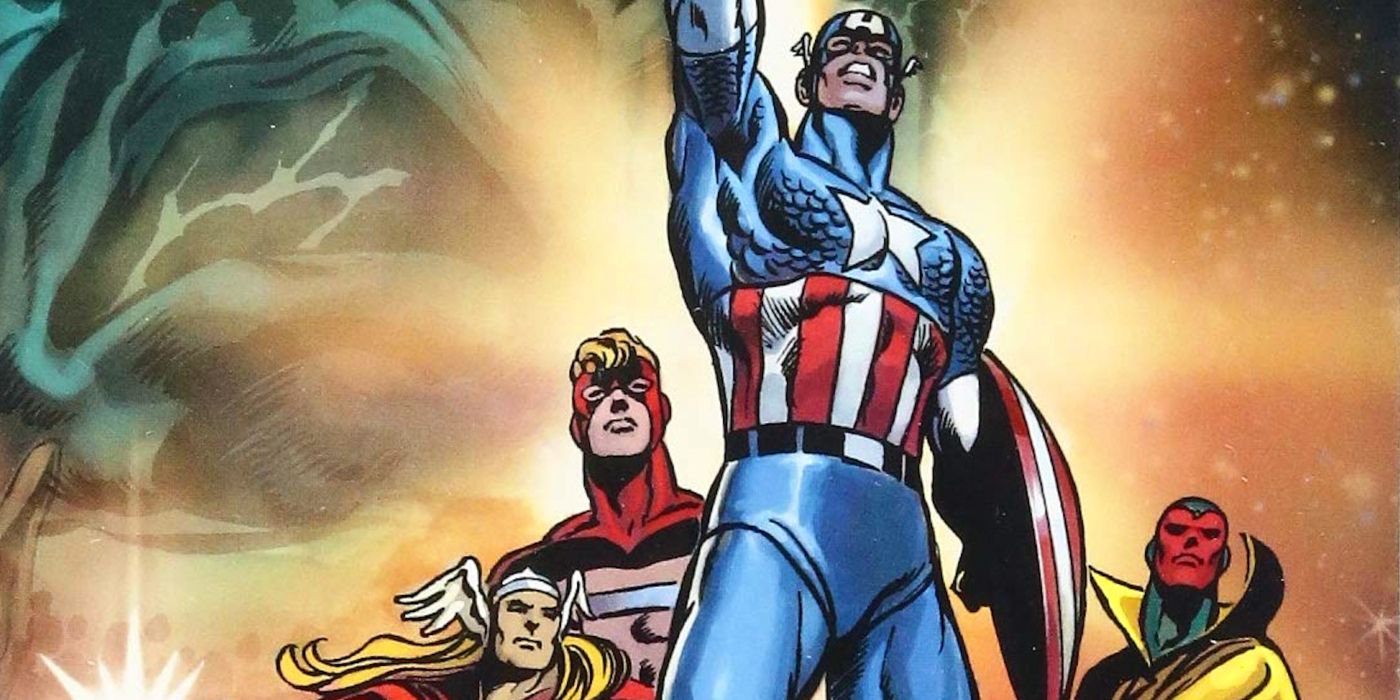 Tom Palmer, one of the last comic book creators of Marvel's iconic heyday in the 1960s, has died at the age of 80.
Palmer is best known for two iconic passages inking Neal Adams on both the avengers and the x-men in the late 1960s/early 1970s, plus a long, award-winning series with Gene Colan on Tomb of Draculaand a stint of more than ten years as a finisher on the avengers in the 1980s and 1990s.
Born in New York in 1942, Tom Palmer studied art with painter Frank Reilly in the mid-1960s while working freelance at an advertising art studio. Palmer was a fan of photo-realistic painters like Norman Rockwell and James Bama, but he was also a big fan of comic books, with EC artists like Wallace Wood and Jack Davis among his favorites. Luckily, former EC great Jack Kamen was working at the same studio and took the young Palmer under his wing. Kamen, who had left comics when EC's comic book line was shut down following the creation of the Comics Code Authority, initially dissuaded his protege from pursuing a career in comics out of fear that He never quit school, but when Reilly tragically died in 1967, Kamen agreed to help Palmer break into comics by introducing Palmer to Wallace Wood.
Once Palmer impressed Wood enough to get a gig, Wood passed on his name to other artists like Joe Orlando and Mike Esposito until Marvel Sol Brodsky saw Palmer's work and gave him a job writing songs. a number of strange doctor. When Palmer went to see if he could do another issue, he was told that Gene Colan was now the book's penciler, but Palmer could ink it. Due to his collaborative work with Kamen and others at the publicity studio, Palmer was more than comfortable inking instead of penciling.
Gene Colan was not an easy sketch artist to ink due to his heavy use of pencil tones in addition to straight scribbling, but Palmer was more than up to the task, and everyone at Marvel noticed.
In 1969, Palmer was paired with another younger artist, Neal Adams, on x-men. Palmer explained his initial reaction to Adams' work in TwoMorrows Cartoon Artist #3, "The first issue of x-men is what I remember best. The first three to five pages, with the Sphinx in the background, the rocket car, I just sat and marveled at these beautiful renderings. In the second issue of Neal with the photo of King Faisal, where he points – you can see Neal used a photo – I was surprised by how this pencil drawing turned out. It's easy for me to describe from my eyes or from my memory of that time, but just sitting there and looking at that stuff – I don't want to say it sounds too much like a religious experience, but it was anything close to that."
The two teamed up again on The Avengers a year later, working again with writer Roy Thomas, and Palmer was more accustomed to Adams' style by this point, so the work was even more magnificent. Palmer was a lush and detailed inker, always adding a bit to the more detailed sketchers like Adams.
By this time, Palmer had also done some avengers problems with John Buscema, and since Buscema was breaking down, Palmer was able to exert more of an impact on the art through his finishes and inks ("finishes" means Palmer would first finish drawing the story, then inking the last piece in pencil). Palmer told Comics Journal, "I did a little pencil on John's breakdowns to find light and shadow freely, he had the structure in place and all I needed to complete the page was to finish what he started. John Buscema had a great style that was easily recognizable in its raw form."
In 1972, Palmer joined Gene Colan on the Tomb of Dracula with its third number. Marv Wolfman began writing the series with #7. The three men then worked together on the award-winning series for over 60 issues, ending their run in 1979. Palmer recalls, "Tomb of Dracula was probably the best work we've done together, at least from my perspective, it was a comfortable fit for both of us at the time."
From the 1985s avengers #255, where Palmer was back to finish John Buscema's breakdowns, Buscema then stayed on the show until it ended with avengers #402 in the summer of 1996. Along the way, he gave the book a cohesive feel while working with Buscema, Paul Ryan, Steve Epting, and Mike Deodato (often finishing with those artists as well).
He continued as a freelance inker until his death, with a notable stint inking John Romita Jr. over Mark Millar. Kick ass and Hit-girl.
His son, Tom Palmer Jr. followed his father into comics, being an acclaimed comics editor at DC after a memorable stint as an editor at Wizard Magazine.