How Marvel edited a comic to hide the appearance of a Kung Fu character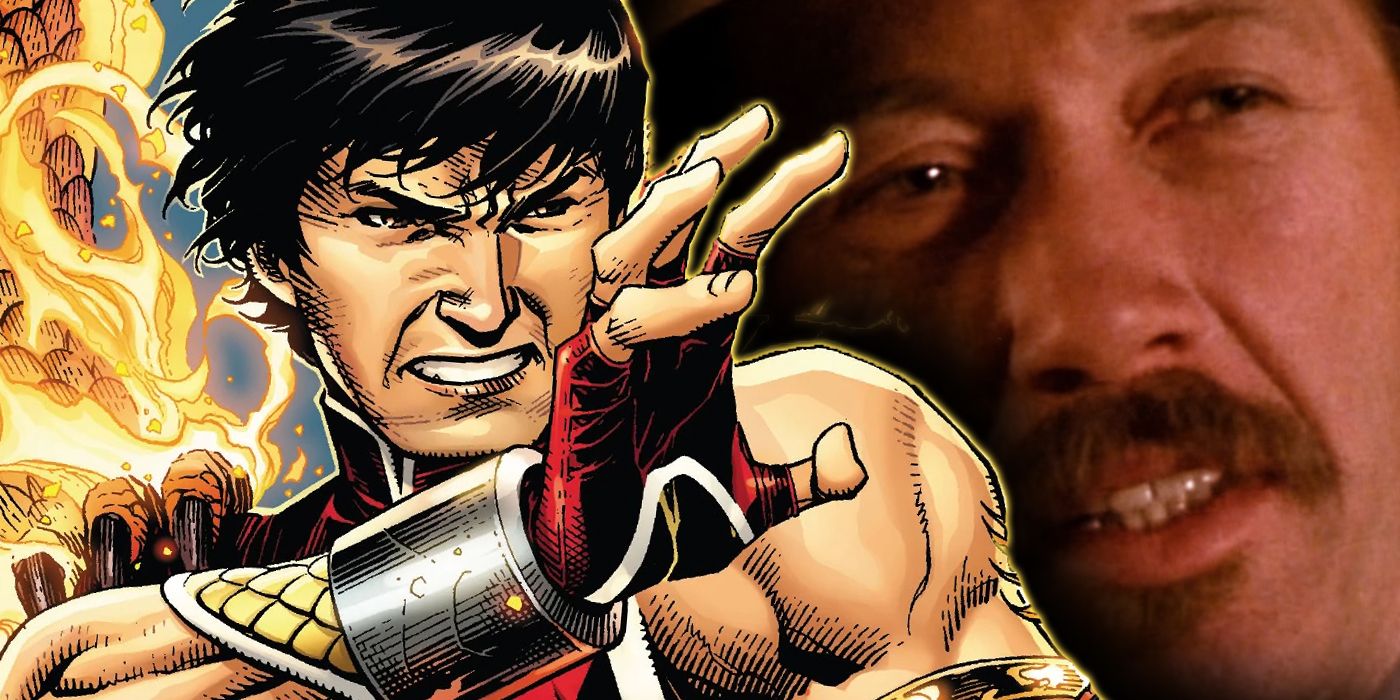 In the latest Comic Book Legends Revealed, see when
Welcome to Comic Book Legends Revealed! This is the eight hundred and sixteenth episode where we take a look at three comic book legends and determine if they are right or wrong. As usual, there will be three posts, one for each of the three captions. Click here for the first part of this episode's captions. Click here for part two of this episode's captions.
NOTE: if my twitter page reached 5,000 subscribers, I will be doing a bonus edition of Comic Book Legends Revealed that week. Good deal, right? So will follow my Twitter page, Brian_Cronin!
COMIC LEGEND:
Marvel edited a mustache on a character in an issue of the Shang-Chi comic book to cover up that he was supposed to be Caine du Kung Fu TV shows.
STATUS:
True
In case you didn't know (and CBR's Kristen Callaghan recently wrote about it), the original inspiration for Shang-Chi was the popular 1970s TV series, Kung Fu, which starred David Carradine as Kwai Chang Caine, a Shaolin monk in search of the American West in the late 19th century in search of his half-brother.
RELATED: Shang-Chi: What Stopped James Bond & Sherlock Holmes From A Marvel Family Tree
Shang-Chi creators Steve Englehart and Jim Starlin were immediate fans of the series, so their decision to make a comic book based on the series (which morphed into a brand new character inspired by the series) is come before Kung Fu has even become THAT popular.
Regardless, after losing the ability to directly adapt the series, Englehart and Starlin instead created Shang-Chi for Marvel in the pages of Marvel Special Edition, which quickly saw its title change so that instead of being an anthology series, it would be a Shang-Chi solo series. However, the creators of Shang-Chi didn't take long for the character. Shang-Chi was introduced in Marvel Special Edition # 15 and it became Kung Fu Master with # 17, which was Starlin's last issue on the series, then Englehart left after # 19. Before Englehart left, however, he wanted one last connection to the Kung Fu TV series …
RELATED: Which Thor Comic Literally Traveled To Outer Space?
Starlin's initial replacement on the series as an artist was Paul Gulacy (inked by Al Milgrom). Gulacy then returned to the series for a famous series on the book with writer Doug Moench. Here, however, he drew the last two issues of Englehart.
In # 19, Shang-Chi runs into the monstrous Man-Thing, who can burn anyone who experiences fear upon touching him. He is saved by a mysterious stranger …
The stranger then presents himself under the name of Lo Sun …
But because we have eyes, we all know he's obviously visually based on Carradine's Caine …
This allowed Englehart to have his new creation have a heart to heart with the character who inspired him …
However, Marvel felt the resemblance was TOO obvious, especially since Kung Fu was a show about, you know, kung fu, so after Gulacy finished the issue, Marvel had someone draw a mustache on Lo Sun throughout the issue. Moench then reminded Jon B. Cooke in TwoMorrows' Cartoon artist # 7, while noting that no one had ever bothered them during their time together on the show (when they had cameos and facial resemblances of a number of the main characters), "There had been a problem earlier when Paul drew David Carradine and they had to actually go through the illustrations of Paul and put a mustache on the character of David Carradine, but for some reason when we were doing it everything slipped and there was never a problem. "
I believe when the issue was reprinted in England in the pages of The Avengers # 36, the original illustration has been posted, but I do not have a copy of the number to confirm.
Thanks to Doug Moench and Jon B. Cooke for the information!
DISCOVER A LEGENDS FILM REVEALED!
In the Latest Movie Legends Revealed – Find out how Jamie Lee Curtis almost quit Halloween: H20 because of Michael Myers' "death clause".
MORE LEGENDS!
OK, that's it for this episode!
Thanks to Brandon hanvey for the Comic Book Legends Revealed logo, which I don't even know anymore, but I've used it for years and you still see it when you see my old columns, so that's fair enough to thank him again, I think.
Don't hesitate (damn it, I beg you!) To write with your suggestions for future installments! My email address is [email protected] And my Twitter feed is http://twitter.com/brian_cronin, so you can ask me for captions there too! Also, if you have any correction or comment, please feel free to email me as well. CBR sometimes sends me emails with emails they get about CBLR and that's fair enough, but the fastest way to get a correction is to email me directly , honestly. Corrections don't bother me. It is always better if things are precise!
Here is my most recent book, 100 Things X-Men Fans Should Know And Do Before They Die, from Triumph Books.
If you would like to order a copy, order it here gives me a referral commission.
Here is my second book, Why Does Batman Carry Shark Repellent? The cover is from Kevin Hopgood (the guy who designed the War Machine armor).
If you would like to order a copy, order it here gives me a referral commission.
Here is my comic book legends book (130 legends. – half of them are reworked classic legends that I featured on the blog and half of them are legends. never published on the blog!).
The cover is by the artist Mickey duzyj. He did a great job on it …
If you want to order it, you can use this code if you want to send me a little referral fee.
Follow Comics Should Be Good on Twitter and on Facebook (also, feel free to share Comic Book Legends Revealed on our Facebook page!). Not only will you receive updates when new blog posts appear on Twitter and Facebook, but you will also get original content from me!
See you next time!
KEEP READING: Jack Kirby's Fourth World Almost Had a Completely Different Debut
Kang tumbles down Marvel Universe timeline in mind-boggling series final art
About the Author