Grant Morrison Almost Turned a Rejected Madonna Movie Idea into a Comic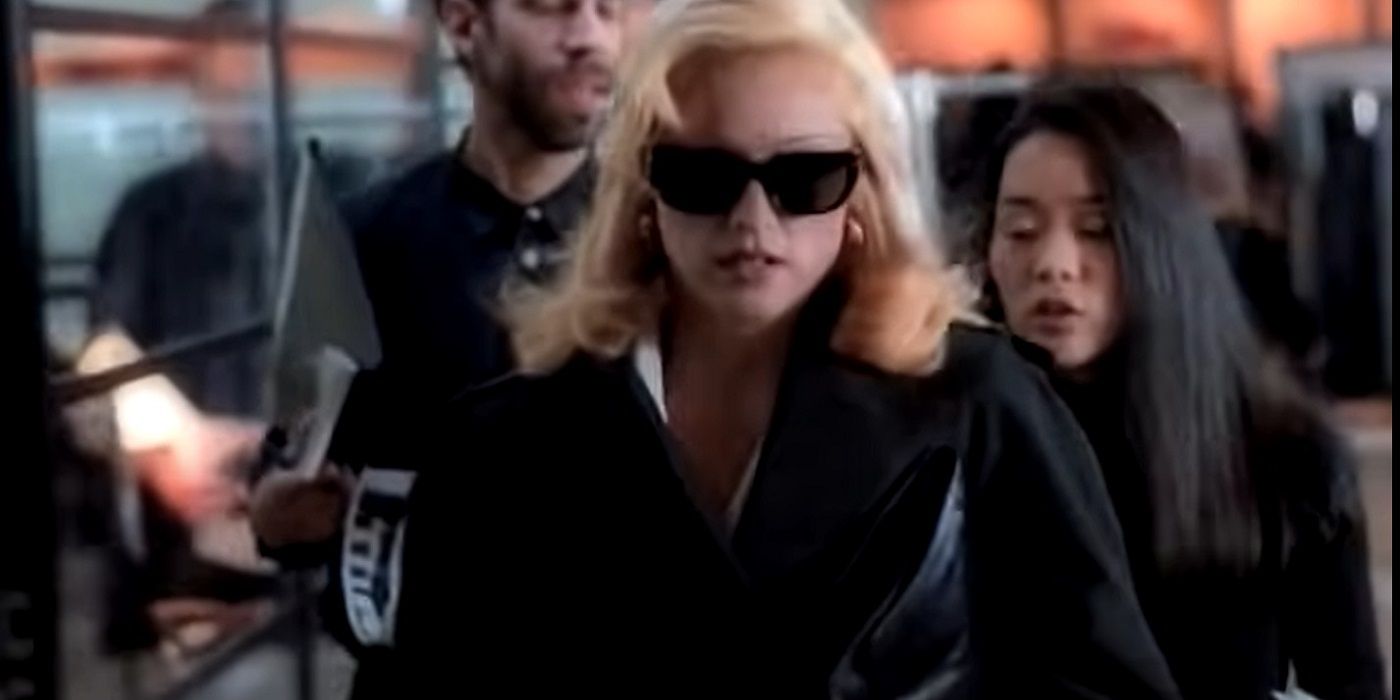 In the latest Comic Book Legends Revealed, find out if Grant Morrison turned a rejected movie idea they had for Madonna into a Vertigo comic
Welcome to Comic Book Legends Revealed! This is the eight hundred and fortieth episode where we take a look at three comic book legends and determine if they are true or false. As usual, there will be three posts, one for each of the three captions. Click here for part one of this episode's captions.Click here for part one of this episode's captions. Click here for part two of the captions from this episode.
NOTE: If my twitter page reached 5,000 subscribers, I'll be doing a bonus edition of Comic Book Legends Revealed that week. Good deal, right? So go follow my Twitter page, Brian_Cronin!
COMIC CAPTION:
Grant Morrison reworked a rejected movie idea for Madonna into a Vertigo comic
STATUS:
Fake
While Madonna had been making films pretty much as soon as she became an international pop star, in the early 1990s Madonna wanted to do MORE in film, after her supporting role in the 1992 hit A league apart…
Her music video for 1993's "Take a Bow" was pretty much "Someone Picked Me, Please!"
Around this time, Madonna apparently approached Todd McFarlane about the idea of ​​working on a film for her. McFarlane turned to Morrison, as a famous writer explained to MTV's Jennifer Vineyard in 2008:
"Todd McFarlane called me one day," Morrison recalled. "Apparently Madonna called him and said, 'Todd, would you do a movie for me?' But he didn't want to do it. He told me: "I don't care, I have a more beautiful wife than Madonna. Wanna try that?" "So Morrison had an action movie idea for her – sort of a cross between 'Judge Dredd' and 'Demolition Man' about a cop who travels back in time to catch a suspect . "It was just a 90s action movie about a badass girl", [Morrison] said. "It wasn't particularly heavy or dignified or anything. It was just a dumb action movie like 'True Lies' and that sort of thing."
RELATED: Did Superboy's Loss Almost Cause Legion to Reboot Mid-Story?
However, Morrison then explained that they liked the title of the project, warcop, enough to make an all-new Vertigo series based on the name. They explained to Vineyard…
The six-issue miniseries, to be published by Vertigo, is more about our post-9/11 world. "It's about the atmosphere of war and terror, and making a mythology out of it," Morrison said. "So this is about a guy who's testosterone-boosted to be the ultimate soldier – guys sniff his sweat, he's such the ultimate man. He was bred for war, and he's winning the war , but now that he's won the war, he needs a new one. So he starts looking for other enemies. He's become paranoid and he thinks up plots." Along the way, the soldier teams up with a child who is involved in a youth cult called the Inside Outers. Instead of just wearing name tags, children in the not-too-distant future cut the tags off their clothes and swapped them out with their own names. "If you like a particular candy, you pin the tag on your jacket so your friends know what you like," Morrison explained. "And you put a sticker with your name on it on your candy or your Coke. So, for example, I'd drink 'Grant' not Coke. I'd wear 'Grant', not Versace."With a pumped up soldier and a ultra-hip sixteen-year-old helping each other out, "you've got a really weird couple," Morrison said. "And they are targeted by those who want to exploit this quirk. I don't want to say more about it right now, because it's a very high concept and someone could steal it, but together they find out what it is. the new war."
RELATED: Did Silver Surfer Almost Get A Japanese Cartoon Series Starring Carol Danvers And The Thing?
In the end, even though Morrison described the comic as a sure thing, it never came out. Morrison finally had to do warcop with Sean Murphy, but the idea changed and the two instead did Joe the Barbarian…
So come on, Morrison, give us Warcop! We've been waiting for it for nearly 30 years! Or hey, maybe Madonna can come up with the original idea for the movie! She seems to be ready for just about EVERYTHING these days.
DISCOVER A FILM LEGENDS REVEALED!
In the latest Movie Legends Revealed – did George Lucas have to fight to stop Chewbacca from wearing pants in Star Wars?
MORE LEGENDS!
OK, that's it for this episode!
Thanks to Brandon Hanvey for the Comic Book Legends Revealed logo, which I actually don't even have anymore, but I used it for years and you still see it when you see my old columns, so that's fair enough to thank him again, I think.
Feel free to (hell, please!) write in with your suggestions for future installments! My email address is [email protected] And my Twitter feed is http://twitter.com/brian_cronin, so you can also ask me for captions there! Also, if you have any correction or comment, feel free to email me as well. CBR sometimes emails me with emails they receive about CBLR and that's fair enough, but the fastest way to get a fix is ​​to just email me directly, honestly. Corrections don't bother me. Always better to get things accurate!
This is my most recent book, 100 Things X-Men Fans Should Know And Do Before They Diefrom Triumph Books.
If you want to order a copy, order it here gives me a referral commission.
This is my second book, Why does Batman wear shark repellent? The cover is by Kevin Hopgood (the man who designed the War Machine armor).
If you want to order a copy, order it here gives me a referral commission.
Here is my comic book legends (130 legends. — half of them are reworked classic legends that I featured on the blog and the other half are legends never published on the blog!).
The cover is by the artist Mickey Duzyj. He did a great job on it…
If you want to order it, you can use this code if you would like to send me a bit of a referral fee.
Follow Comics Should Be Good On Twitterand on Facebook (Also feel free to share Comic Book Legends Revealed suggestions on our Facebook page!). Not only will you receive updates when new blog posts appear on Twitter and Facebook, but you'll also get original content from me!
See you next time!!
Why does Thunderbolt Ross have a portrait of a mushroom cloud above his chimney?
Read more