Did Morbius almost debut as Dracula in Amazing Spider-Man #101?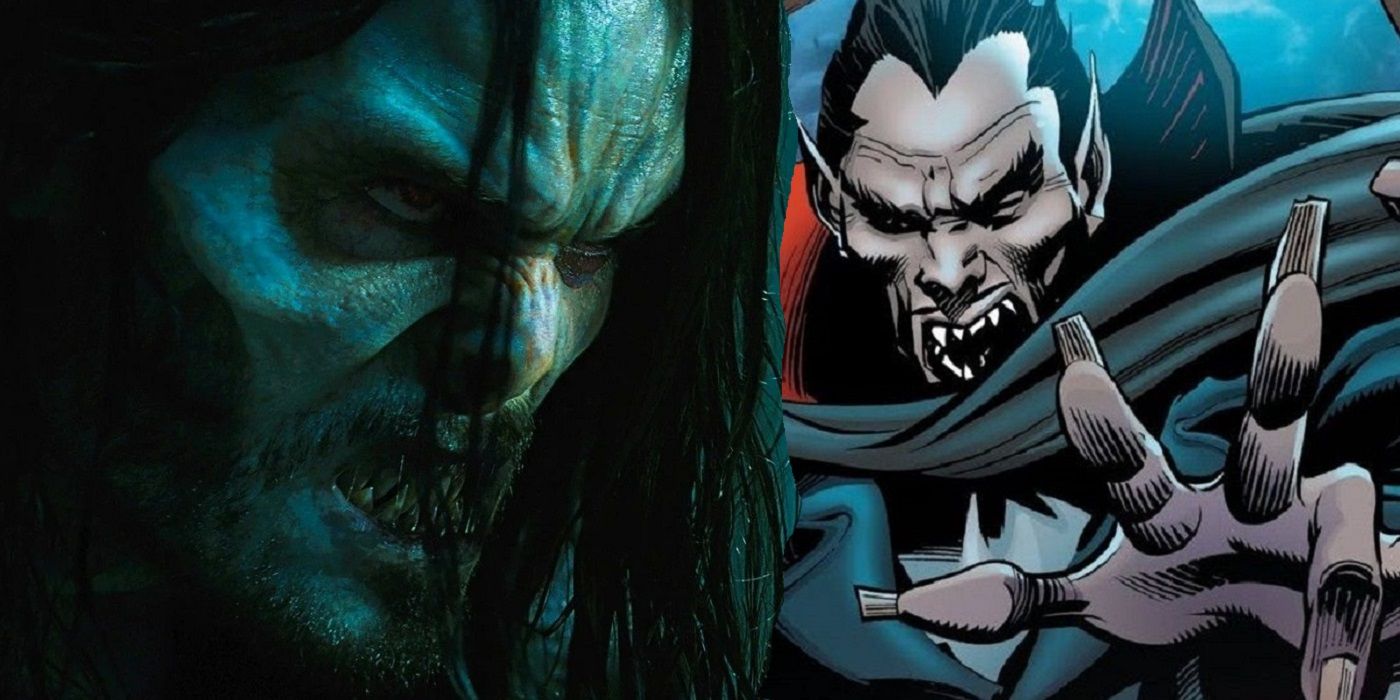 In the latest Comic Book Legends Revealed, find out how Morbius was originally meant to be introduced in amazing spider man #101 as Dracula!
Welcome to Comic Book Legends Revealed! This is the eight hundred and thirty-third episode where we examine three comic book legends and determine if they are true or false. As usual, there will be three posts, one for each of the three captions. Click here for the first part of this episode's captions.
NOTE: If my twitter page reached 5,000 subscribers, I'll be doing a bonus edition of Comic Book Legends Revealed that week. Good deal, right? So go follow my Twitter page, Brian_Cronin!
COMIC CAPTION:
The vampire in Amazing Spider-Man #101 was originally meant to be Dracula instead of Morbius.
STATUS:
fundamentally true
In the links below you will see a link to my first book, which is a collection of comic legends (mixed between new and old classics). A funny side effect of this book is that there are some legends that I KNOW I've covered, but then I can't find them anywhere and that's when I'll remember, "Oh, yeah, that was one of the 65 legends that were only in the book!
In any event, one of those legends has to do with the fact that Morbius being a "living vampire" had nothing to do with the restrictions of the Comics Code. As I pointed out in a non-book Comic Book Legends Revealed, the comic book code had nothing to do with the restrictions on Morbius, because the comic book code had been changed to allow vampires in the code-approved comics months before Morbius was introduced.
RELATED: Where Did Riddler Get The Aliases He Used In The Batman?
No, the whole "living vmapire" was born for a whole other reason. You see, the original plan for amazing spider man #101 was for Spider-Man to fight…DRACULA!
You see, while Stan Lee had given up writing about amazing spider man temporarily after #100 (hilariously leaving the inbound writer to have to figure out how to deal with Lee giving Spider-Man four extra arms at the end of that issue) he was still Marvel's editor and it is he who told Roy Thomas (who was temporarily taking over writing duties on the book) that he wanted Spider-Man to fight a vampire next.
RELATED: Why Was Moon Knight's First Issue Completely Redesigned by Bill Sienkiewicz?
In TwoMorrows Cartoon Artist #2Thomas had an interview/chat with Lee and Thomas noted, "You were still involved in the drafting, because it was right after the Code was liberalized, and you told us you wanted Spidey to fight a vampire. Gil and I were going to bring in Dracula, who wasn't a Marvel character yet, and you said, "No, I want a super-villain vampire." So we invented Morbius, the Living Vampire."
It was the hook of the "Living Vampire" idea, not to avoid comic book code, but to make a distinctive take on vampires at Stan Lee's request.
Thomas recalled to the universe of universal monsters how he and Kane went on to develop the look of this "sci-fi" kind of vampire…
Gil drew the character with me sitting with him, and we discussed the overall look… so it's kind of hard to tell exactly who came up with what. After all, the costume is pretty generic…and the face makes sense for some sort of human vampire bat. As you probably know, I came up with the name Morbius…which I later remembered was the name of the character Walter Pidgeon played in the beautiful 1956 movie "Forbidden Planet". Regardless… there's no connection between the first movie and Gil's and my (and Stan's) Morbius except for the name.
Amusingly, however, the success of Morbius likely played a part in Stan Lee's desire to do more vampire content, including what turned out to be a new book about Dracula in the Marvel Universe…
So the Dracula connection was finally met (and as you saw, Spider-Man even got to fight him at one point).
DISCOVER A TV LEGEND REVEALED!
In the latest TV Legends Revealed – Check out the line of dialogue that one company of three star said they wouldn't even say with a gun to his head!
MORE LEGENDS!
OK, that's it for this episode!
Thanks to Brandon Hanvey for the Comic Book Legends Revealed logo, which I actually don't even have anymore, but I used it for years and you still see it when you see my old columns, so that's fair enough to thank him again, I think.
Feel free to (hell, please!) write in with your suggestions for future installments! My email address is [email protected] And my Twitter feed is http://twitter.com/brian_cronin, so you can also ask me for captions there! Also, if you have any correction or comment, feel free to email me as well. CBR sometimes emails me with emails they receive about CBLR and that's fair enough, but the fastest way to get a fix is ​​to just email me directly, honestly. Corrections don't bother me. Always better to get things accurate!
This is my most recent book, 100 Things X-Men Fans Should Know And Do Before They Diefrom Triumph Books.
If you want to order a copy, order it here gives me a referral commission.
This is my second book, Why does Batman wear shark repellent? The cover is by Kevin Hopgood (the man who designed the War Machine armor).
If you want to order a copy, order it here gives me a referral commission.
Here is my comic book legends (130 legends. — half of them are reworked classic legends that I featured on the blog and the other half are legends never published on the blog!).
The cover is by the artist Mickey Duzyj. He did a great job on it…
If you want to order it, you can use this code if you would like to send me a bit of a referral fee.
Follow Comics Should Be Good On Twitter and on Facebook (Also feel free to share Comic Book Legends Revealed on our Facebook page!). Not only will you receive updates when new blog posts appear on Twitter and Facebook, but you'll also get original content from me!
See you next time!
KEEP READING: How The Three Stooges' Love Of Pie Fights Almost Got A Marvel Staffer Fired
Ghost Rider's Penance Gaze Doesn't Work As It's Supposed To
About the Author