Did Marvel force the Thunderbolts to kill one of its younger members?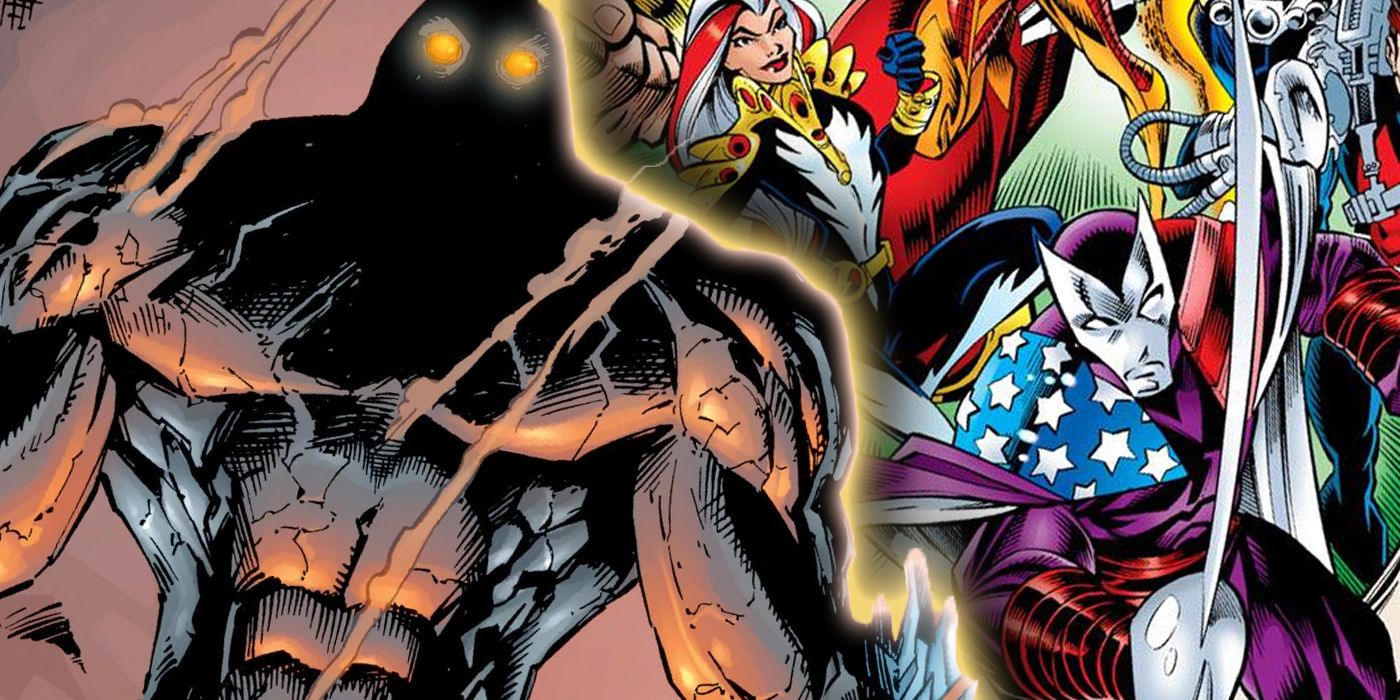 In the latest Comic Book Legends Revealed, find out if Marvel really insisted that a member of Team Thunderbolts be killed due to a rights issue.
Welcome to Comic Book Legends Revealed! This is the eight hundred and thirteenth installment where we examine three comic book legends and determine whether they are true or false. As usual, there will be three posts, one for each of the three captions. Click here for the first part of this episode's captions. Click here for part two of this episode's captions.
NOTE: if my twitter page reached 5,000 subscribers, I will be doing a bonus edition of Comic Book Legends Revealed that week. Good deal, right? So will follow my Twitter page, Brian_Cronin!
COMIC LEGEND:
Marvel forced Fabian Nicieza to kill Charcoal of the Thunderbolts over rights issues.
STATUS:
False
When I started doing Comic Book Legends Revealed, it was precisely because of a comic book legend that I myself had spread in an article that Walter Simonson contacted me to correct me for the mistake. . So I'm definitely not perfect, and so, for this legend, we're revisiting one of my first legends (which I kind of wrote over 16 years ago. I'm too old) where I am. understood the gist of the caption, but I was on a detail important enough that I wanted to review it to give more details.
As a reminder, in the pages of Wizard, a contest was held for fans to determine who would be the next villain the Thunderbolts face.
The winning entry was featured in the pages of Love at first sight # 19 (by Kurt Busiek, Mark Bagley and Scott Hanna), and his name was Charcoal, the Burning Man (created by Wallace and Nadja Frost).
RELATED: Did Marvel Give Hasbro the Rights to Rom's Villains, the Dire Wraiths?
However, this character, invented to be a one-shot villain, turned out to be TOO good a creation, as Kurt Busiek created a secret identity for Charcoal from a teenage boy named Charlie Burlingame …
and Charcoal was quickly added as a MEMBER of the Thunderbolts for the next almost 40 issues, but was brutally killed in a battle with Graviton in # 56 (by Fabian Nicieza, Patrick Zircher and Al Vey) …
Now in this old legend I wrote that there had been some sort of debate as to whether all the necessary rights had been acquired for the use of coal the use of Blue Beetle on Justice League Unlimited, companies often want to be very careful about this stuff), so Marvel asked Nicieza to kill him for now.
In the end, it wasn't the right sequence of events (when, again, most of the story was true).
RELATED: Captain Marvel's Iconic Costume Redesign Has a Bold Secret Origin
Fabien everything explained on the CBR forums few years ago :
No one at Marvel has ever asked me to kill Charcoal. I had decided to do it on my own, regardless of any contest issues (at the time on TBolts, I was single-handedly trying to give every comic reader and publisher a reason to want a "no-killing" or "death means" death "rule :-).

It was AFTER I provided a multi-question preview where I explained when and how the character would return that my editor informed me not to worry about his return, as there were RUMBLINGS of complications. legal with its use. Nothing definite, just grunts. So I continued my story, killed Charcoal, knowing I had a plan to bring him or his alter-ego Charlie Burlingame back if I was able.

During that interval after his "death" was when I was told that due to issues with the legality of the contest it wasn't worth bringing him back so I didn't. End of the story.
So Charcoal wasn't killed because of a possible rights issue, he just stayed dead because of this rights issue, but the "death" was planned anyway.
Many thanks to Fabian Nicieza for the information!
If Wallace and / or Nadja Frost want to know how things went on their side, please write to me at [email protected]! It could be a whole different article!
DISCOVER A REVEALED TELEVISION LEGEND!
In the latest TV Legends Revealed – Find out if the idea for the TV series, Kung Fu, was stolen from Bruce Lee.
MORE LEGENDS!
OK, that's it for this episode!
Thanks to Brandon hanvey for the Comic Book Legends Revealed logo, which I don't even know anymore, but I've used it for years and you still see it when you see my old columns, so that's fair enough to thank him again, I think.
Don't hesitate (damn it, I beg you!) To write with your suggestions for future installments! My email address is [email protected] And my Twitter feed is http://twitter.com/brian_cronin, so you can ask me for captions there too! Also, if you have any correction or comment, please feel free to email me as well. CBR sometimes sends me emails with emails they get about CBLR and that's fair enough, but the fastest way to get a correction is to email me directly , honestly. Corrections don't bother me. It is always better if things are precise!
Here is my most recent book, 100 Things X-Men Fans Should Know And Do Before They Die, from Triumph Books.
If you would like to order a copy, order it here gives me a referral commission.
Here is my second book, Why Does Batman Carry Shark Repellent? The cover is from Kevin Hopgood (the guy who designed the War Machine armor).
If you would like to order a copy, order it here gives me a referral commission.
Here is my comic book legends book (130 legends. – half of them are reworked classic legends that I featured on the blog and half of them are legends. never published on the blog!).
The cover is by the artist Mickey duzyj. He did a great job on it …
If you want to order it, you can use this code if you want to send me a little referral fee.
Follow Comics Should Be Good on Twitter and on Facebook (also, feel free to share Comic Book Legends Revealed on our Facebook page!). Not only will you receive updates when new blog posts appear on Twitter and Facebook, but you will also get original content from me!
See you next time!
KEEP READING: Justice Society: How the End of WWII Shaken the Comics
X-Men: Why Gambit Ceased To Be One Of Marvel's Most Powerful Mutants
About the Author