DC once made a Teen Beat comic without knowing it was already a magazine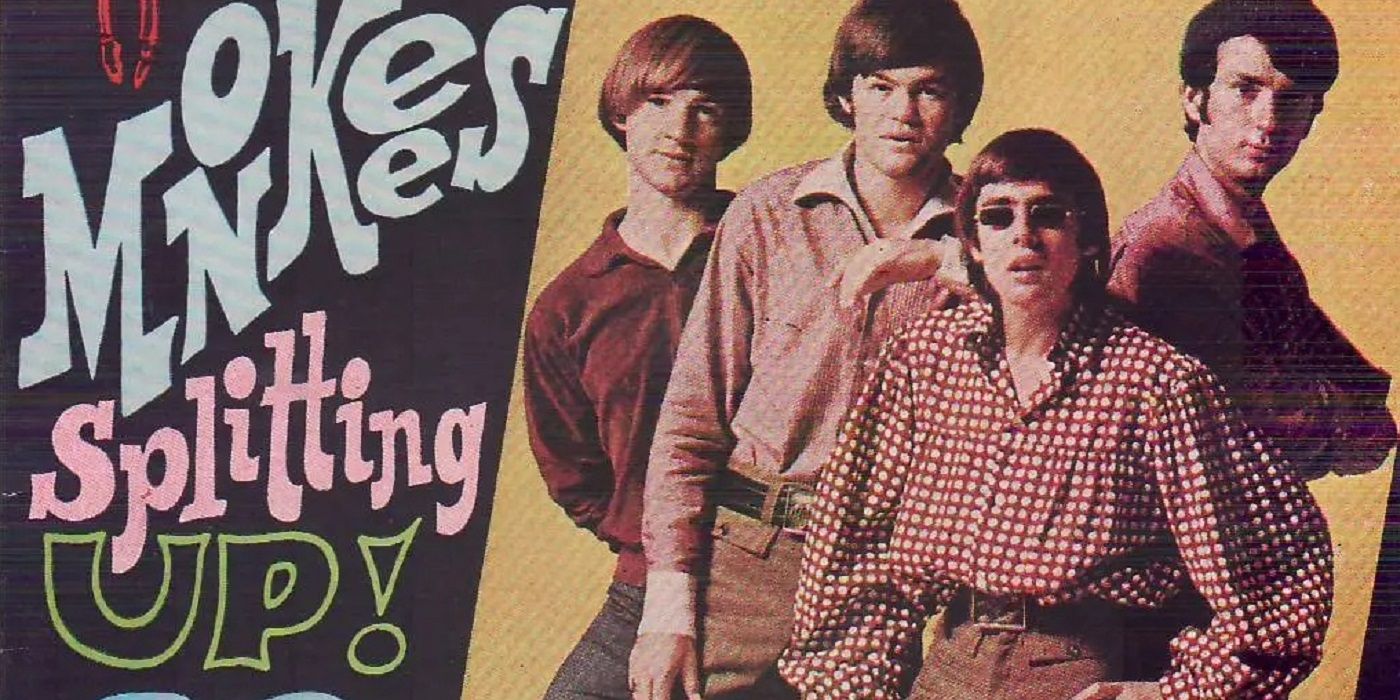 In the latest comic book legends revealed, find out how DC released a Teen beat comic without knowing that it was already the name of a magazine for teenagers
Welcome to Comic Book Legends Revealed! This is the eight hundred and thirty-eighth installment where we examine three comic book legends and determine if they are true or false. As usual, there will be three posts, one for each of the three captions. Click here for the first caption of captions from this episode. Click here for part two of the captions from this episode.
NOTE: If my twitter page reached 5,000 subscribers, I'll be doing a bonus edition of Comic Book Legends Revealed that week. Good deal, right? So go follow my Twitter page, Brian_Cronin!
COMIC CAPTION:
DC had to change the name of its Teen beat comic book magazine because it was already the name of a teen magazine.
STATUS:
True
As print magazines are becoming less and less of a thing in modern times, it's hard for modern readers to comprehend just how great print magazines were in the past. Print magazines were basically like the Internet before there was the Internet (whereas regular mail was, you know, like email). It was a vibrant community of people with common interests who came together to celebrate those common interests. In the 1960s, people realized that the teenage market could very well support a number of magazines, and they started publishing a ton of them. Sixteen magazine had already made its debut in the late 1950s…
but then tiger beat debuted in 1965, and it led to an EXPLOSION of new teen magazines…
There was so much attention being paid to these teen magazines that even DC Comics started paying attention and it was decided in late 1967 that DC would publish their own teen comic magazine!
RELATED: Spider-Man: Was One of Peter Parker's Untold Tales Classmates Always Destined to Die?
In a great interview Along with the always informative Bryan Stroud, former DC staffer Barbara Friedlander explained how DC came to have its own teen magazine, "Now Teen Beat was a big magazine back then. I don't had no idea, because I didn't read that stuff and I think it was Sol Harrison's idea. And he said, "Barbara, you're going to do this and Jack [Miller, a DC editor], you will do this. It was a family affair. For twelve cents you really get the best credits of all the best stuff and then you have some wonderful people that you interview."
And so at the end of 1967, the DC Teen beat makes its debut…
It was pretty funny, since its main feature, "Do the Monkees Break Up?" was not a real report, but rather a kind of "I don't know, they MIGHT!" kind of thing…
But that was the problem Friedlander was alluding to…there was already a magazine called Teen beat at the time!
Friedlander continued, "So Teen Beat was already in the stands. I had no idea. And we had made our own Teen Beat. That was the first issue. And Irwin [Donenfield, DC's editorial director at the time] came screaming and called us idiots. He said, "You can't use that. Think of another name. I said, "Okay. Teen beam. I mean, how hard is it?
RELATED: Which iconic X-Men artist participated in "What's My Line?" When he was 13?
Thus, the second number was renamed Teen Beam…
Friedlander was able to interview real bands as if it were a legitimate magazine, like Herman's Hermits…
She recalled, "The second one was a flop, because it didn't get promoted. I think at twelve hundred people could have afforded it. I had the same connections as Photoplay and I had called everybody. The agents and everybody. They sent me all kinds of advertisements and stuff like that and the article could write itself. A lot of people were working on it. And Jack went with me to the Waldorf Astoria where I interviewed Herman's Hermits. to do things I had no idea how to do. Ask questions and I had no idea, but I did. Because that's what I was supposed to do. (laughs.)"
The number attempted to explain the name change, using its mascot, "Teeny"…
The second issue also had a little wacky about doing baby pictures for the Monkees…
and there were those occasional comics mixed in with the issue, apparently whatever amused Mort Drucker at the time…
This second issue was the last issue of the series, but damn it, what a fascinating experience, even if they didn't check to see if the name was already in use by a similar magazine!
Thanks to Bryan Stroud and Barbara Friedlander for the amazing information!
DISCOVER A FILM LEGENDS REVEALED!
In the latest Movie Legends Revealed – Did the producers of Dirty Dancing almost drastically cut much of the film's plot to keep an acne cream company willing to do a promotional tie-up with the movie?
MORE LEGENDS!
OK, that's it for this episode!
Thanks to Brandon Hanvey for the Comic Book Legends Revealed logo, which I actually don't even have anymore, but I used it for years and you still see it when you see my old columns, so that's fair enough to thank him again, I think.
Feel free to (hell, please!) write in with your suggestions for future installments! My email address is [email protected] And my Twitter feed is http://twitter.com/brian_cronin, so you can also ask me for captions there! Also, if you have any correction or comment, feel free to email me as well. CBR sometimes emails me with emails they receive about CBLR and that's fair enough, but the fastest way to get a fix is ​​to just email me directly, honestly. Corrections don't bother me. Always better to get things accurate!
This is my most recent book, 100 Things X-Men Fans Should Know And Do Before They Diefrom Triumph Books.
If you want to order a copy, order it here gives me a referral commission.
This is my second book, Why does Batman wear shark repellent? The cover is by Kevin Hopgood (the man who designed the War Machine armor).
If you want to order a copy, order it here gives me a referral commission.
Here is my comic book legends (130 legends. — half of them are reworked classic legends that I featured on the blog and the other half are legends never published on the blog!).
The cover is by the artist Mickey Duzyj. He did a great job on it…
If you want to order it, you can use this code if you would like to send me a bit of a referral fee.
Follow Comics Should Be Good On Twitterand on Facebook (Also feel free to share Comic Book Legends Revealed suggestions on our Facebook page!). Not only will you receive updates when new blog posts appear on Twitter and Facebook, but you'll also get original content from me!
See you next time!
This time Neal Adams went rogue with a rejected Batman story
Read more
About the Author