Britons, your country needs you. It's time to get out your wallet and spend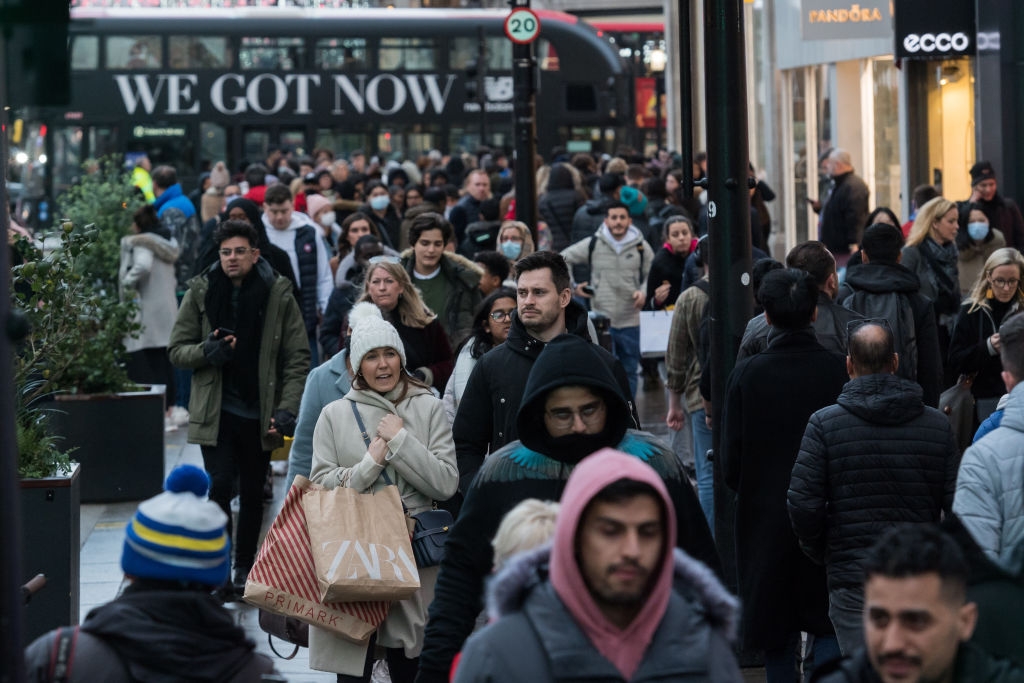 Thursday, January 20, 2022 6:30 a.m.
What stupid purchases have you made since Covid-19 hit these shores? Maybe you bought a hot tub, patio furniture, or even a new shed.
Perhaps you are more frugal-minded, opting instead to hoard money that would otherwise have been spent at the pub in your savings account. If you are the latter, then the country is counting on you to spend, spend, spend. But all the signs indicate that you are not fulfilling your civic duty.
Wealthy Britons, who have been the source of the pandemic savings glut, tend to have a lower marginal propensity to consume than lower-income people.
This basically means that the wealthiest people spend a small proportion for every extra pound they earn. Instead, they are more likely to invest in financial assets or save.
However, less affluent consumers spend a greater amount of extra money because they have no financial reserve to fall back on.
After factoring in basic necessities and discretionary purchases, wealthier Britons are left with excess income they can save, unlike poorer households.
During the crisis, the billions of pounds of savings accumulated in the UK have mainly benefited this wealthier bucket of Britons.
This is largely because these people have higher employment rates – a greater proportion of them operate in industries that were able to quickly shift to remote working practices during periods of lockdown, meaning they were unlikely to be laid off or suffer income shocks. The poorest Britons have been more exposed to the damage inflicted on the labor market by the pandemic because they make up a large part of the workforce in the leisure and hospitality sectors.
The stark disparities in wealth accumulation illustrated during the Covid-19 crisis pose serious downside risks to forecasts betting on Brits unleashing a wave of savings.
If most of the pandemic savings boom has flowed into the bank accounts of the UK's wealthiest, then it is more likely to trickle down to financial markets and not the real economy.
Meanwhile, low-income households, the cohort driving spending, are reeling from both greater uncertainty about their future employment prospects and declines in income, reducing their confidence in spend.
However, the current surge in inflation hitting the UK – which is currently at a 30-year high of 5.4% – strengthens the case for households deploying their pandemic war chests.
With prices soaring, Britons' budgets are under strain, perhaps pushing them to dip into their savings to meet spending commitments.
But if the Bank of England launches a cycle of four rate hikes this year to tame inflation, as some in the City expect, then keeping money locked up in bank accounts becomes more attractive.
On top of that, a number of people, especially young Britons, have never accumulated this amount of money before.
Many have almost crossed the threshold to make life-changing purchases, such as buying their first home, wondering if they will want to pass up the opportunity to buy a new sweater or hit the pub.
Statistics released by the Office for National Statistics this week revealed that Britain's standard of living was being eroded by soaring inflation.
Real wages fell for the first time since July 2020, falling 0.9% over the past year. This has happened only a handful of times since the financial crisis, underscoring the severity of the current cost of living crisis.
There is a flip side to the argument that higher prices will cause people to dip into their savings. Why spend money on useless things that cost more at the risk of not being able to afford basic necessities?
There is an impending 1.25% National Insurance hike and significantly higher energy bills when the energy watchdog price cap adjustment takes effect.
It's hard not to say that a storm is brewing that could derail the recovery. While the UK economy has largely ignored the Omicron variant, it is poised to lean into a cost-of-living squeeze that, on the face of it, will trap it for at least the rest of the year.