Association Between Metabolic Syndrome and Colorectal Cancer Incidence and All-Cause Mortality: A Hospital-Based Observational Study | BMC Gastroenterology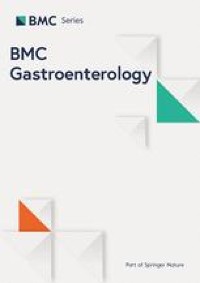 The data source
The subjects' data were all extracted from the National Health Insurance Research Database (NHIRD), which is part of Taiwan's National Health Insurance (NHI) system. Taiwan's NHI system is a national insurance system established in 1995 that covers 99% of the 23.74 million people in Taiwan [21]. Based on claims data, NHIRD collects outpatient and inpatient information from the year 2000 [21]. In particular, NHIRD contains information about the health care of individuals during hospital admissions, outpatient visits, including diagnoses, orders, and procedures performed. Diagnoses are coded according to the International Classification of Diseases, 9th Revision of Clinical Modification (ICD-9-CM) system.
The present study was approved by the Chang Gung Memorial Hospital Research Ethics Review Board. The informed consent requirement has been waived as all information in this dataset has been anonymized and anonymized.
Study population
In the present study, data from subjects aged 40 years and older and with new MetS presence from 2001 to 2008 in the NHIRD were retrieved and shifted by one year. The inclusion criteria were: 1) at least one hospitalized patient or two outpatient diagnoses with one of the components of MetS found within the year. The latency design (i.e. the index date was set as 1 year after the diagnosis of the last component of MetS) was imposed to account for the latency period in development of the CCR. Exclusion criteria were: (1) subjects died within 12 months after the presence of MetS components; (2) subjects diagnosed with cancer (ICD-9-CM: 140-239) prior to the presence of MetS components.
The selected cohort was then divided into two comparison groups: subjects with 3-4 MetS components and subjects with only 1-2 MetS components. A 2:1 propensity score (PS) match was performed to balance baseline characteristics between the two groups. Multivariate logistic regression was adjusted for the following relevant covariates; age, gender, index year, smoking, alcohol consumption, comorbidities, kidney transplant and prescribed medications. Figure 1 shows the selection process for the study population.
Study variables
Definition of Metabolic Syndrome (MetS)
According to the National Cholesterol Education Program Adult Treatment Panel III, MetS status was defined based on the presence of at least three of the following criteria:
(1) Abdominal obesity, ie a high waist circumference > 102 cm for men and > 88 cm for women. Since the NHIRD dataset lacks waist circumference measurements, we used the diagnosis of obesity (i.e., BMI ≥ 30 kg/m2; ICD-9-CM: 278.0) as a substitute according to a previous claims-based study [22].
(2) Elevated triglycerides (≥ 150 mg/dL), identified by use of a lipid-lowering drug or diagnosis of hyperlipidemia (ICD-9-CM: 272);
(3) Reduction in high-density lipoprotein cholesterol (HDL-c) (ie
(4) Elevated blood pressure (i.e. PAS ≥ 130 mmHg or PAD ≥ 85 mmHg), identified by use of antihypertensive drugs or diagnosis of hypertension (ICD-9-CM: 401 or 405) ; and.
(5) Elevated fasting blood glucose (ie, ≥ 100 mg/dL), identified by use of antidiabetic medications or diagnosis of diabetes mellitus (DM) (ICD-9-CM: 250).
Study endopoints
The primary endpoint was the incidence of CRC (ICD-9-CM: 153-154), identified by one inpatient diagnosis or two outpatient diagnoses found after the presence of MetS components. The secondary endpoint was all-cause mortality.
Covariates
Demographic variables included age and sex. Smoking (ICD-9-CM: 305.1), alcohol consumption (ICD-9-CM: 291, 303, 305.0, 357.5, 425.5, 535.3 and E860.0) and comorbidities including liver disease (ICD- 9-CM: 571), inflammatory bowel disorders (ICD-9-CM: 555, 556), coronary artery disease (ICD-9-CM: 410-414), Helicobacter pylori infection (ICD-9-CM: 041.86), chronic kidney disease (CKD) (ICD-9-CM: 585) and kidney transplantation (ICD_OP_CODE=55.6, ORDER_CODE=76020A, 76020B, 97416K, 97417A, 97418B) were included as covariates. Prescription drugs such as aspirin (ATC codes: B01AC06, N02BA01, N02BA51), nonsteroidal anti-inflammatory drugs (NSAIDs) (ATC group: M01A), statins (ATC group: C10AA, C10BA, C10BX03), hormones sex/hormonal therapy (ATC codes: L02 and G03) were also included in the analysis.
statistical analyzes
Pairwise analyzes were conducted to verify differences between subjects with 1–2 and 3–4 MetS components. PS matching was performed to balance baseline characteristics between groups. Multivariate logistic regression was used to calculate the propensity score using the following background covariates: age, sex, index year, smoking, alcohol consumption, comorbidities, kidney transplantation, and concomitant medications. A greedy nearest neighbor match on the PS with a width of 0.03 was performed [23]. Baseline characteristics were compared between groups using standardized differences with weighted proportions to properly account for the paired nature of the sample [24]. After matching, Cox regression models were used to compare the risk of CRC and all-cause mortality between groups. The proportional hazards assumption was verified and the robust estimation method was used to account for clustering in matched sets [25]. The Kaplan-Meier method was used to estimate the probability of CRC-free and overall survival.
Stratified analyzes (by age, sex, history of CAD and CKD, use of aspirin, non-aspirin NSAIDs, or statins) were performed. Adjusted hazard ratios (aHR) were derived. The interactions between each stratification factor and the number of MetS components were tested. The two-sided p value