As Albo energy shock kills economy, he blames RBA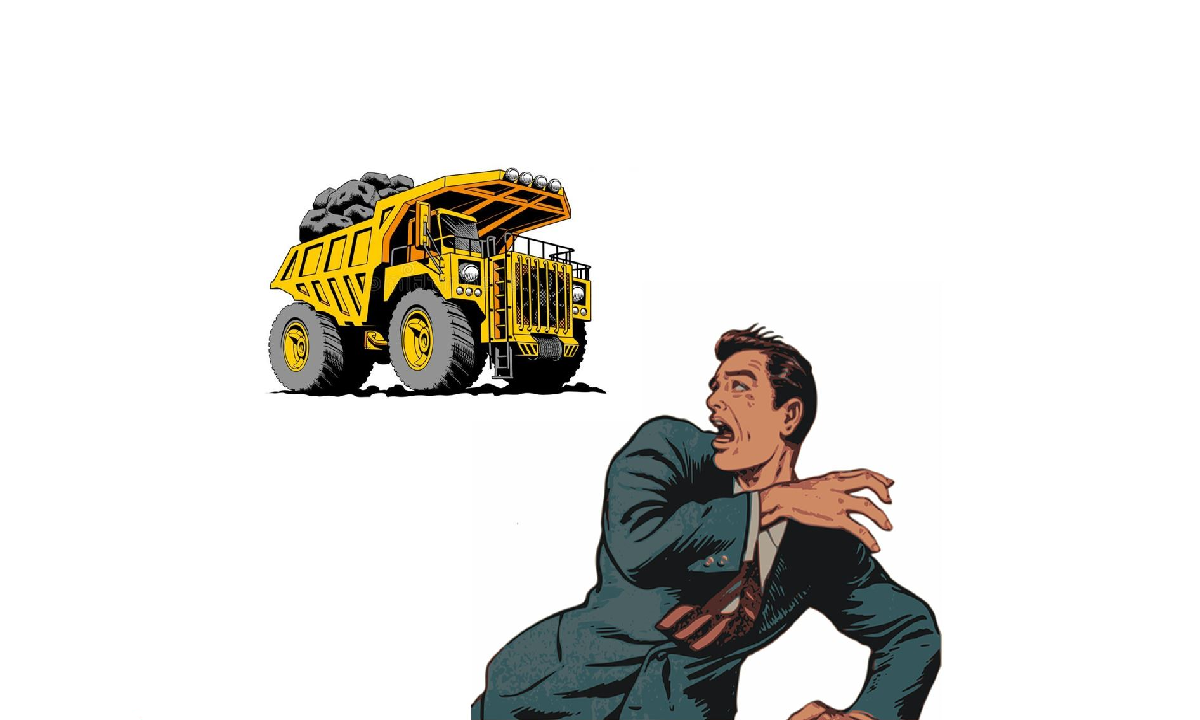 During the last election campaign, we all thought Anthony Albanese was playing some clever little strategy to overthrow a deranged Morrison government. I don't think so anymore.
On the contrary, what we saw was the timorous character of the Albanian opposition and now of the government. Is loose. Fear of conflict. Removed from reality.
Soon we'll be adding dishonesty to this list because it's an unsalable cowardly mix. In fact, it starts today:
Warning that there was "real pressure" on families, he said he hoped rates would not rise as sharply and quickly as some analysts, including ANZ Bank, predicted.

"Well, of course the Reserve Bank sets these rates independent of the government," Mr. Albanese said.

"But they have to be careful not to overdo it either.

"Of course the Reserve Bank said some time ago, and they conceded the error that interest rates would stay, stay at the extraordinarily low levels they were at for a period of years until 2024 , and it didn't. Case."

"Well, they have to make sure they get the assessment, don't they," the prime minister replied.

"There are circumstances that could not have been foreseen. One thing that had a real impact globally is the Russian invasion of Ukraine.

"It had an impact on energy prices which then rippled through supply chains and had a real impact around the world."
No, this is not the case. Many energy providers around the world are experiencing an absolute boom. Take Saudi Arabia. It experienced a surge in inflation due to the pandemic but, despite the surge in trade income, has since enjoyed calm inflationary conditions:

How is this relevant for Australia? Because we are the Saudi Arabia of gas and it is this commodity (along with coal) that drives inflation and overshooting the RBA.
Australia produces huge amounts of cheap gas. But the Albanian government allowed the local price to skyrocket from 5Gj to 55Gj in Sydney today by refusing to rein in the excesses of a gas export cartel that has left the local economy strapped.
This is the equivalent of Saudi oil exporters charging local drivers $20 a liter of gasoline.
Worse still, gas sets the marginal cost of electricity on the East Coast, so this combined energy shock will add 5% to the CPI over the next year:
The RBA tells us all this in black and white:
Ahead of the release of the consumer price index (CPI) for the June quarter at the end of July, members noted that domestic inflationary pressures, including those outside the labor market, continued to build. Non-labour input cost pressures were evident across a range of industries. Adverse weather conditions had affected the prices of some fresh produce. Rents were expected to rise in response to tight rental market conditions across much of the country. Wholesale electricity and gas prices had also risen sharply in recent months, reflecting domestic supply disruptions during a period of increased demand. The effect of these increases on retail electricity and gas prices was expected to be felt later in the year, as government subsidies and hedging agreements limited the short-term pass-through. More generally, firms participating in the Bank's linkage program had indicated a greater propensity to pass on cost increases to consumer prices. Due to these price pressures, inflation is expected to rise at the end of the year until the end of 2022.
Gas drives food input costs and just about everything else via electricity as well.
Victoria is in shock as the shortage goes nuclear:
Australia's energy market operator has ordered the closure of two gas-fired power stations owned by Snowy Hydro in Victoria in a bid to keep gas supplies safe and at the right pressure for customers.

The order, which lasts until October 1 and represents a further worsening of the energy crisis gripping eastern states, came as Queensland's three LNG exporters rushed to respond to a request from the 'AEMO to send more gas south to avoid power generation shortages.

Origin Energy's Australian Pacific LNG, Santos' GLNG and Shell's QCLNG have all been told to produce more gas to send south as gas levels at the main storage plant of Victoria are reaching low and risky levels that could destabilize the supply network.
Exporters are not the solution, they are the problem. At various times since 2014, these plants have helped deplete Bass Strait gas by sucking it in and exporting it because they have run out of their promised QLD reserves.
And let's not forget the ironies piling up here. The gentlemen who run Snowy Hydro today, David Knox, are the same guy who promised the gas export cartel had enough gas in 2010:
As Santos worked to approve its Gladstone LNG project, which transformed the business earlier this decade, Chief Executive David Knox made the sensible statement that he would approve an LNG train, capable of exporting equivalent to half the East Coast's gas demand, rather than two because the company did not yet have enough gas for the second.

"You have to be absolutely confident when you sanction trains that you have the full supply of gas to meet your contractual obligations that you have signed with buyers," Mr Knox told investors in August 2010 when asked why the plan was to sanction only one train first.

"To do that (approve the second train), we have to have absolute confidence that we have all the molecules to fill that second train."

But in the months to come, things changed. In January 2011, the Santos board, chaired by Peter Coates, approved a $16 billion plan to move forward with two LNG trains from the start…. as a result of the decision and a series of other factors, GLNG last quarter had to purchase more than half of the gas it exported from other parties.
I only wish it was the worst. The current crisis is only a down payment on the worst to come. So every year we have less local gas until Australia, the Saudi Arabia of gas, has no gas at all in 2035, unless we import it:

To put an end to this sovereign suicide, all it takes is a quivering stroke of Albo's pen. He could install a domestic gas reserve to drive down the price, export levies to drive down the price and take cartel gains profiting from the war, or taxes on super profits to be recycled into energy subsidies. for everyone.
Instead, Albo has chosen to shield the evil energy export cartels that send 71% of our east coast gas to China, and blame the RBA for the consequences of declining real incomes and of the fall in real estate prices.
What an absolute shock.
Latest articles from Houses and Holes
(see everything)