Altrusa holds a monthly meeting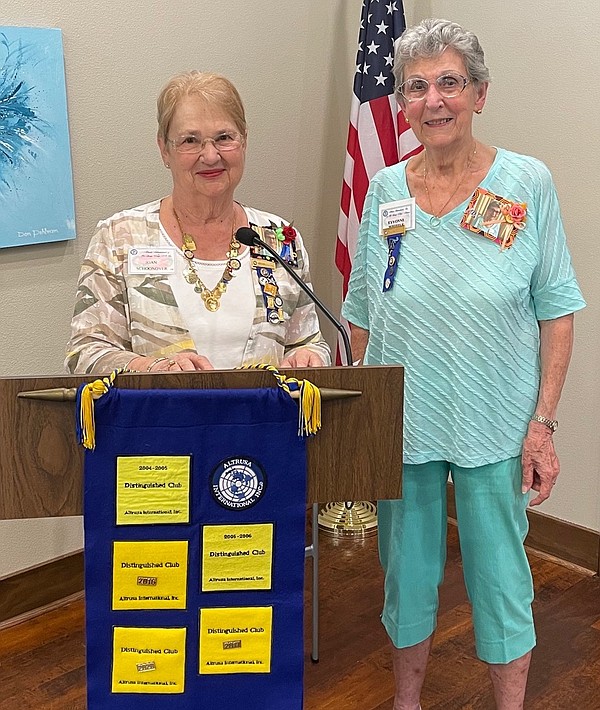 Altrusa International of Hot Springs Village, AR, Inc. held its monthly meeting at Trademark HSV Real Estate on August 5th.
"It's amazing what the Altruscans can accomplish in an hour and a half of a meeting," a press release said.
Members donated to purchase hoodies, sweatshirts and coats for preschoolers at three local schools. Books for alternative education centers and their book boxes in two shelters were collected during the meeting.
"We're donating school supplies for Kindergarten and first graders in Mountain Pine, as well as underwear and socks for Head Start. the international convention she attended, "the statement said.
The meeting had three schedules, the statement said. "A Tribute to Eyvonne Whipple" was presented by Joan Schoonover for her years of service to Altrusa as she prepares to be closer to her family. Whipple received a signed photo collage from the members.
Additionally, Joyce Field and Adrienne Cohen were introduced to Altrusa, led by Mary Kramer. And District Eight Liaison Sara Aiken of the Jonesboro Club shared the district news.
Altrusa is a service organization focused on literacy. For more information, contact Mary Kramer at 215-740-0678