After Seven Days, STB Hearings on CP-KCS Merger Conclude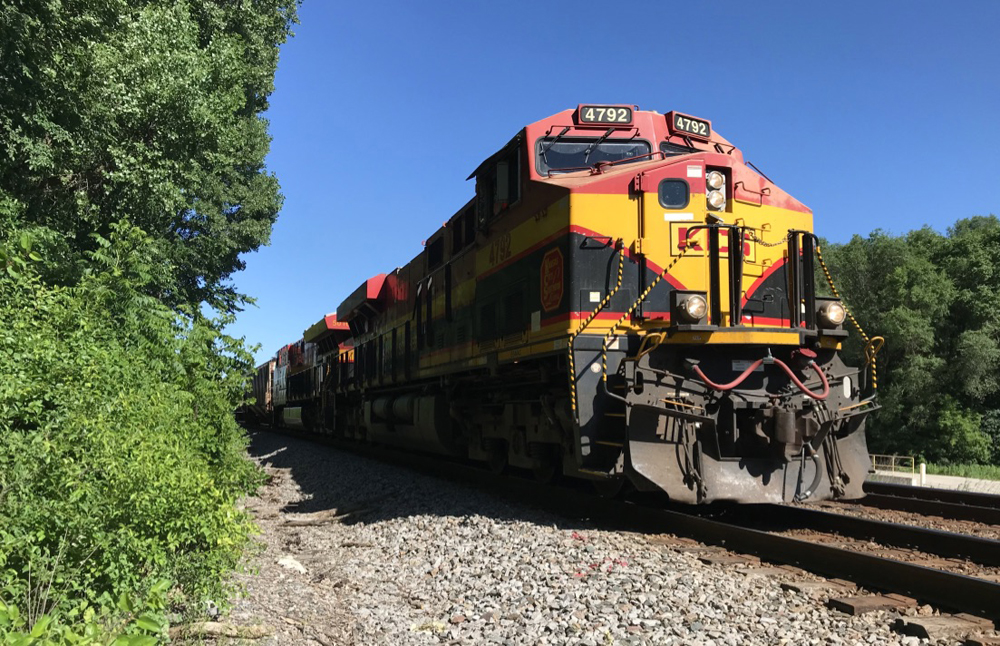 ---
WASHINGTON — The Surface Transportation Board hearings on the proposed merger of Canadian Pacific and Kansas City Southern concluded Friday, Oct. 7, after seven days of testimony from shippers, communities, officials and other railroads. .
CP and KCS said the merger is a perfect fit, will increase competition, create new single-line routes and give their customers greater market reach.
The railways have said they will honor the commitments they have made to the board, customers and communities, so no additional conditions should be required as part of the approval by the STB of what would be the first Class I railroad merger in two decades.
CP and KCS concluded their testimony Friday by addressing a handful of issues that had been raised by other railroads and shipper associations.
They said Canadian National's request to divest the KCS Springfield line was a dramatic overrun that would hurt competition as well as route shippers who currently enjoy single-line service to Mexico. There is no regulatory basis for the STB to award CN the line from Illinois' capital to Kansas City and St. Louis, the railroads said.
CN said connecting the Springfield line to its former hub in Illinois would create an intermodal corridor linking Kansas City and St. Louis to Chicago, Detroit and eastern Canada. He would invest in the line and take 80,000 trucks off the highways every year.
But CP and KCS doubted there were 80,000 trucks that could be diverted, noting they would already be using intermodal service offered by Norfolk Southern, BNSF Railway and Union Pacific.
STB President Martin J. Oberman asked if CP would be willing to enter into a joint venture with CN if it was possible to remove the trucks from the highway. He also asked how the board could adapt the concept to a condition that it could attach to the merger.
CP said it was willing but doubted there was a business case for a joint venture. KCS CEO Pat Ottensmeyer said KCS and CN were never able to reach an agreement for joint service via the Springfield line because they could not justify the required investment in the route.
CP lawyer David Meyer said Norfolk Southern's request for contingent tracking rights to KCS between Wylie, Texas, and Shreveport, Louisiana, was an attempt to get something it didn't. achieved in 2006 when the Meridian Speedway agreements were drafted.
CP CEO Keith Creel said it's likely Nova Scotia is looking to cut costs because trailing rights are cheaper than the haul rights Nova Scotia currently holds on the route. The tracking rights would also give NS more control, he said, as they would use their own crews.
Meyer said there was nothing more to say about CSX Transportation's request for access to Meridian Speedway. Oberman and board member Primus quickly announced that they were on board.
Much of the seventh day of testimony focused on protecting existing interchanges and keeping them open on commercially reasonable terms. The focus was on Laredo, the busiest rail border crossing in North America. KCS de Mexico interchanges with KCS and Union Pacific at Laredo, and KCS also hands over BNSF Railway trains to KCS de Mexico at the border.
BNSF and UP said CPKC would have an incentive to divert traffic to its new single-line route linking Mexico, the United States and Canada – and they could do so by changing fare formulas for cross-border movements that would make the exchange unable to compete.
But CP and KCS say BNSF, UP and the shipper groups have provided no evidence that KCS and Mexico City's KCS engaged in unfair border pricing practices. And they said CPKC's rates would be held in check by competition from other railroads and trucks. They also said customers can resolve gateway disputes through arbitration.